Posted on
White NDP t-shirts not a big deal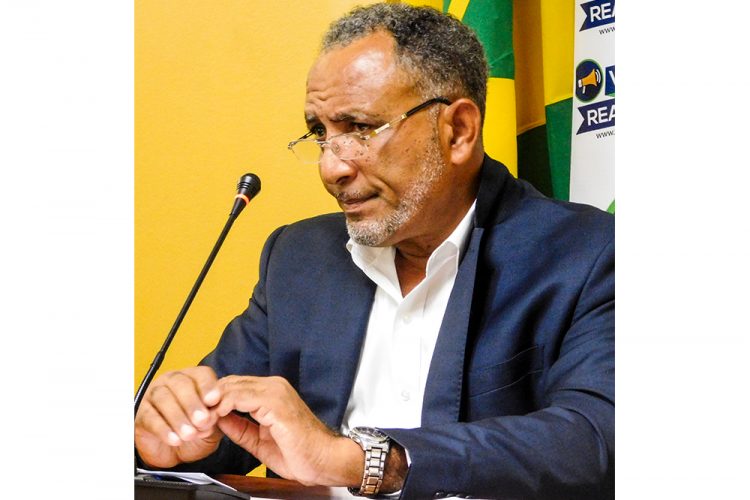 DR GODWIN FRIDAY, president of the New Democratic Party (NDP) says that the party's colours have not changed.
His statement comes after Sir James Mitchell, the party's former leader warned supporters that the NDP would use white t-shirts in this year's election campaign instead of its trademark yellow.
Mitchell, who was speaking at the opening of the NDP's Northern Grenadines campaign office on September 26, said the white shirts were in an effort to promote unity and bring Vincentians together.
"…It is for that reason, to target the swing voters, that we have to break up this tribalism in St Vincent between red and yellow and our t-shirts this time will be white and we will have all the logos of the party on it, but we win elections by bring the people together," he said.
Since this announcement, some have questioned why the announcement about the t-shirt colour did not come from Friday, current leader of the party.
"I don't see it as that, as an issue that you announce
necessarily. It's not something I would have a press conference about or announce on a platform necessarily," Friday said on September 30.
"Normally, we have campaigns, we put out the t-shirts when they are printed and done. You don't announce what colour your thing is, so that's why I never thought of it as something that I should be announcing. It's not a big deal."