Posted on
Velox will focus on protection of young women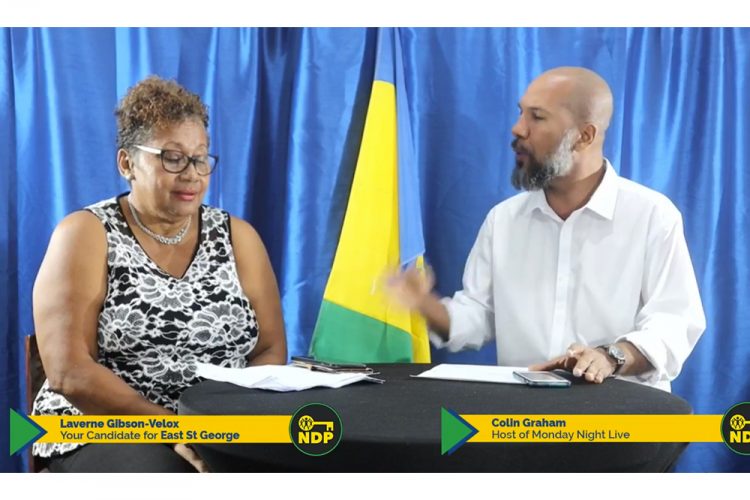 THE PROTECTION and safety of young women in the country is of utmost importance and the New Democratic Party's (NDP) Laverne Velox will focus on this once elected to Parliament.
Velox, who will try to take the East St George constituency from the Unity Labour Party's (ULP) Camillo Gonsalves during the next General Elections said recently that this is one of the reasons she entered politics.
Velox said measures need to be put in place in St Vincent and the Grenadines (SVG) to protect our young ladies and while she is not comfortable speaking about some of the stories she has heard, she will address the issues.
She said that sometimes when women go through trauma, they are not in a position to fix themselves and need professional help and she would pursue avenues to deal with this issue.
Velox said also that she has heard many times that the NDP cannot attract women and don't have women among their ranks, so she got involved in competitive politics to change this.
"I am going to be myself and I want them (voters) to understand that I am there to serve because that is what a politician is supposed to do.
"Politicians are elected to serve the people of SVG but sometimes people feel politicians are a cut above the rest and untouchable, but the people employ us and by virtue of that, we have to serve them and make sure they are taken care of," Velox said.
She promised that when she becomes the parliamentary representative for East St George, "I will be with you all the time. That is why I fixed up the constituency office so that I can be with you all the time."
The office was opened over the weekend during an official ceremony.
"I have supported the NDP since 1984 and I think the party is ready to reclaim the governance as we have been seeing the ULP selling us short… "…under Dr [Godwin] Friday, [Leader of the Opposition] we have more to offer and a solution for a lot of the country's problems," Velox said.