Posted on
Farmers receive first payment to provide relief from COVID-19 and drought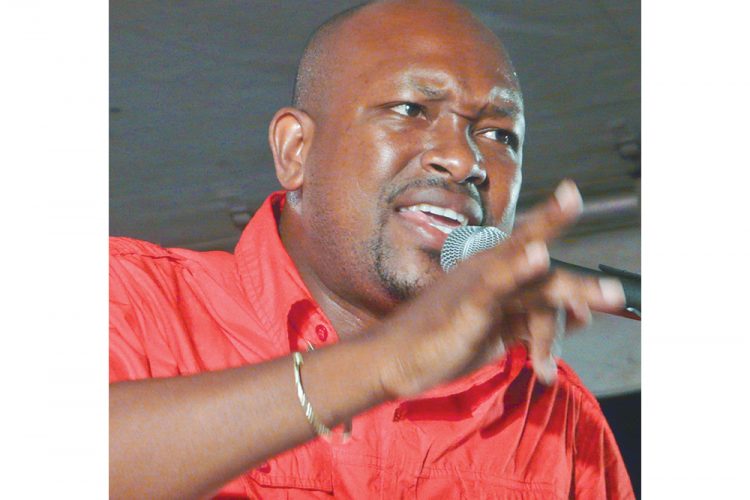 THE FIRST payment to farmers to provide relief from Covid-19 and drought is ongoing, with 2400 farmers each having already received $500, amounting to $1,179,000.
These 2400 farmers, who met the requirement of having a valid farmers' Identification Card, were paid at stations across the country, including the Langley Park Palletisation centre, the Lauders Agro Processing station, La Croix Palletisation Centre, GEEST shed in Kingstown, Rose Bank Community Centre, Union Island Revenue Office and Barrouallie Revenue Office.
The payments began on Friday, September 25.
Minister of Agriculture Saboto Caesar revealed that Cabinet has approved payments to 4,200 farmers. The remaining 1,600 farmers who did not have valid farmers Identification Cards have been given query forms.
Once the queries have been satisfactorily resolved, payment of funds will resume this week, the agriculture minister told SEARCHLIGHT.
The total relief approved for the 4,200 farmers is $2.1 million.
However, more farmers may yet be approved by Cabinet, the minister said.
Additionally, a second payment is promised to be made before the end of the year.
Earlier this year, at the registration phase of the project, the Ministry of Agriculture indicated that the drought this year has been recorded as one of the worst experienced in this country in the last 50 years, impacting both crop and livestock farmers.
The resulting loss and damage has been assessed to be EC$16,000,000.
"To compound an already challenging period, COVID-19 has caused uncertainty in farm workers' timetables, and interrupted trade, thus impacting on both production and productivity. Further, farmers and traders have witnessed increased restrictions at regional and international borders, and delays in the supply of inputs, as a result of impacted shipping lines," the Ministry disclosed.