Posted on
NUSS CSEC performance best in at least 19 years – principal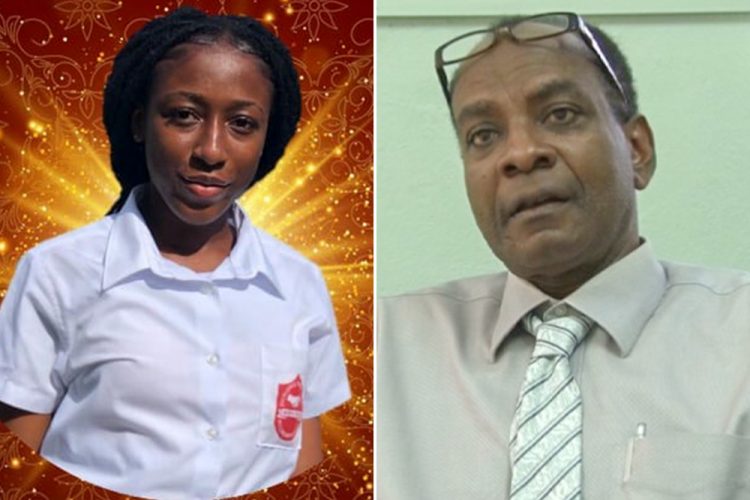 With a pass rate of 81.38 per cent at the 2020 Caribbean Secondary Education Certificate (CSEC) exams, students of the North Union Secondary School (NUSS) have performed the best that the school has seen in at least 19 years.
Principal St Clair DaSantos, speaking to SEARCHLIGHT on Tuesday, September 29, a week after the exams, noted that he has been principal for 19 years, and the pass rate this year has been the highest he has seen.
It is a 15 per cent improvement from last years' 66 per cent pass rate.
Sixty five students sat the exams this year, and with their above 80 per cent pass rate, the school has found itself in the top 11 of the 27 Secondary schools in the country; as per the preliminary results issued by the Ministry of Education.
While the CSEC results were released last Tuesday, September 22, there have been calls for reviews. Due to the COVID-19 pandemic, the exams were administered with modifications. The final grade was based on moderated School Based Assessments (SBAs) and one common paper (multiple choice assessments). For language subjects, and others, there may have been other components.
DaSantos reveals that they have a few concerns, and he believes the results are likely to improve.
Currently their success is already significant. The school recorded 100 per cent passes in nine subjects: Family Research Management, Food, Nutrition and Health, Industrial Technology, Physical Education, Principles of Accounts, Technical Drawing, Office Administration, Principles of Business, and Agricultural Science.
On the other hand, Mathematics and Chemistry are subject areas that may be improved upon.
For the males there were 84.48 per cent passes recorded, while for the females, they tallied 78.28 per cent passes.
Their top performer, Tyra Collins, wrote ten subjects, scoring six ones and four twos.
"We are happy for the results. I think that when I check the records, we have done exceptionally well," DaSantos concluded.
When it comes to analysing the school's results, the Principal reasoned that they had a group of dedicated students. Despite the break in physical schooling due to the Covid-19 pandemic, "we were able to obtain our own teaching and learning platform so the students were not out of class, they worked more than ever. They worked well."