Posted on
Jaynika Williams's hard work paid off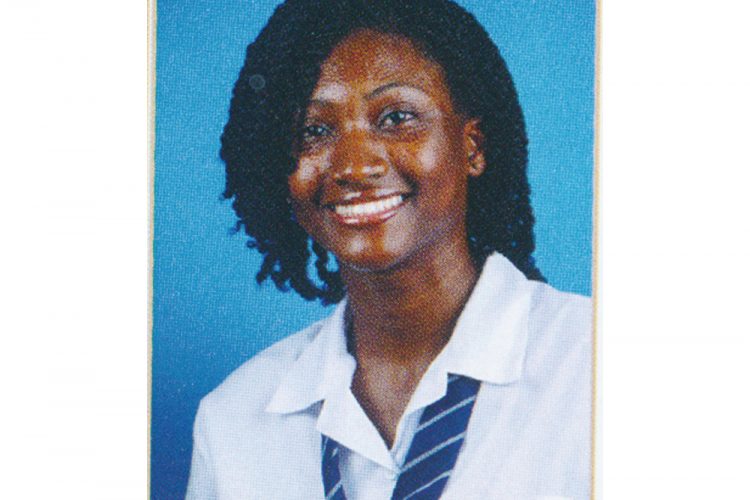 Every day for three to four months, when physical schooling halted, top performer in the 2020 Caribbean Secondary Education Certificate (CSEC), Jaynika Williams, studied to ensure the information for her 13 subjects stayed in her mind.
And now her hard work has paid off – much to her and her family's excitement.
"I was going home from training (for competitive swimming) and then my mom showed me, she gave me her phone and she was like, read this," Williams said yesterday, October 1, reminiscing on the moment she found out that her 13 ones had landed her a spot as a top performer.
"I saw my name I was like 'Wow' and then she (her mother) was so excited. I was excited but I think she was way more excited than me," the now 17-year-old laughed.
Being named a top performer had not been something she was expecting, and so Williams, who is the daughter of Josel and Calvert Williams confessed to being shocked.
The Cane Grove resident challenged herself with Additional Mathematics, Geography, English A, Theatre Arts, Information Technology, Principles of Accounting, Principles of Business, Technical Drawing, French, Spanish, Biology, Chemistry and Physics. She wanted to do business subjects, and was considering engineering/architecture and so decided to do Technical Drawing, which explains the four additional subjects to the nine done internally.
Williams says she really wants to do Engineering, although she doesn't know the type of Engineering quite yet. She enjoys Physics and Maths, and therefore it is no surprise that she is planning to do these subjects at college, along with Biology and Chemistry.
"Almost every day I had afternoon classes so it was kinda hard going, ending late afternoon classes and then going home to have to finish labs and SBAs(school based assessments) and homework," the student recalled. Apart from lessons and studying every day, the swimmer also took a six-month break from swimming in February this year.
Nevertheless, the student reckons she succeeded "because of the support of all my teachers, and friends, and family. For sure, my friends. I wouldn't have been able to get through all my school work without some of their help."