Posted on
'Larger than Life' – a must see comedic sketch show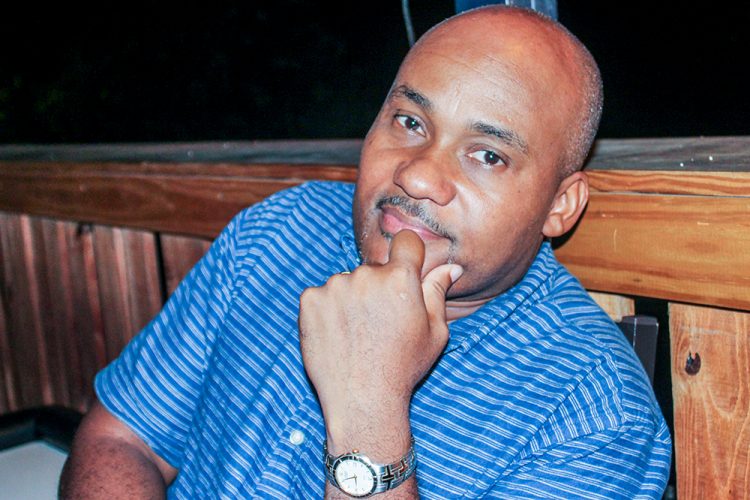 Local, comedic sketch show, 'Larger than Life' is a must see for anyone who is a fan of 'In Living Color' and 'Saturday Night Live'.
The show was officially launched last Saturday at Club SOV in Villa, with the showing of the first episode of the series.
"We were thinking, short sketches, nothing too long and lengthy, but where family could just sit down and watch it and enjoy it, have a laugh," videographer, Fabian Guerra told SEARCHLIGHT after the showing.
Guerra said there is a scarcity of local content on television and where there is, it focuses mostly on stage shows and cultural content.
And in addition to bringing a laugh to the living rooms of the masses, he also hoped to showcase the talented individuals present in St Vincent and the Grenadines.
The first episode of 'Larger than Life' is 30 minutes long and featured three sketches, each with a different storyline.
In the first sketch, one young man stunned an office manager with his peculiar interview. Between his unkempt appearance, making himself comfortable by propping his feet up on the desk, a handwritten resume and an interesting reference from the prison warden, the interviewee was sure that he had aced his interview.
In the second sketch, two sisters had a rude awakening when they realised that they were on a date with the same man, at the same time.
The third sketch saw one man conning another out of his lunch with a newspaper and some well-timed exclamations.
Some persons at the event said they enjoyed the episode but wished that it was a little longer.
"We're inspired by things that happen around us. We don't just pull them out the air you know and these are things I heard of. The newspaper one, I heard there was somebody doing it. The young lady who wrote Mixed dates, it's something that happened to her…," Guerra said.
The intention is to create a 13-episode series and Guerra, who owns Shadowhand Productions, hopes that the pilot episode can attract sponsors to truly make the 'Larger than Life' series a reality.
Auditions took place earlier this year and the videographer assures all who auditioned that the production will happen.
"All the actors who auditioned, I'm gonna need you guys very soon to come and put this production together and I need more male actors," he said. "I believe I have a burning desire to do something, to achieve something and I…like to be totally original, as much as I can be and leave some kind of legacy."
Guerra said he has been in conversation with SVGTV and IKTV to show 'Larger than Life' on local television within the coming weeks.