Posted on
Overall improvement in 2020 CSEC results regionally – CXC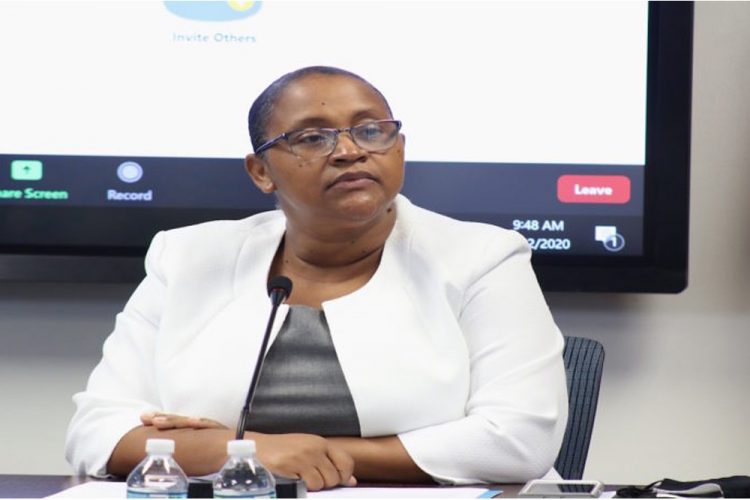 Mathematics and Social Studies are among the subject areas that showed marked improvement in results in this year's CSEC examinations.
This was disclosed during a Caribbean Examinations Council (CXC) press conference this week where Nicole Manning, the director of operations of the Examination Services Division gave an overview of the region's performance in several disciplines at CSEC and CAPE.
In her presentation, Manning said 52 per cent of candidates sitting CSEC Mathematics in 2020 obtained acceptable grades, being either Grades I, II or III.
She said this was a marked improvement when compared to 2019 where only 46 per cent obtained acceptable grades, but only a slight improvement when compared to 2018 when 49 per cent of candidates obtained acceptable grades.
According to a regional media entity, Dr Wayne Wesley, CXC's registrar said in an interview that the Council would be concerned about students and their preparation for Math examinations.
He also said that work must be done to increase the pass rate as 50 per cent does not give the satisfaction wanted as it relates to the development of human capital in the region.
Manning said 12 per cent of candidates obtained Grade ones in Mathematics this year. This is an improvement when compared to 8 and 11 per cent in 2019 and 2018 respectively.
Social Studies showed marked improvement in candidates obtaining acceptable grades when compared to both 2019 and 2018.
In 2020, 70 per cent of candidates obtained acceptable grades for CSEC Social Studies; a marked improvement on both 2019 and 2018, when 65 and 62 per cent of the candidates returned acceptable grades respectively.
Other subject areas including Chemistry, Biology, Physics, Integrated Science, and English A all showed slight improvements on candidates obtaining acceptable grades.
Manning noted however, that Information Technology showed a slight decline this year, when compared to previous years.
She said 90 per cent of candidates attained acceptable grades in 2020, a 2 per cent decrease from 2019 and one per cent from 2018.
The director of operations said the number of candidates obtaining Grade ones also declined, with only 27 per cent receiving ones in 2020 when compared to 33 per cent in 2019.
It is however a slight improvement from 2018 when 25 per cent of the candidates obtained Grade Is.
"There were challenges but there were also opportunities…" Manning said of this year's administration of examinations in the various territories.
She noted that the Council had issues as it relates to territories and the spread of COVID-19.
"We would have also had issues in relation to movement of documents and it is significant and it is something that we have to keep in our minds because COVID still exists," she said.
Manning noted that candidates in Belize and Guyana were affected by COVID-19 directly and the Council has taken steps to ensure that those candidates will be able to sit the exam, free of cost at the next available sitting.
The Director of Operations said there was a very slight reduction in the submission of School Based Assessments.
She also noted that as a result of modifications to the administration of the examinations, there was an increased utilisation of the e-testing platform, specifically for CAPE and CCSLC.
Tropical storms affecting territories, namely St Maarten, Antigua and Barbuda, Turks and Caicos, St Kitts and Nevis resulted in a rescheduling of exams.