Posted on
Civil engineer pledges annual award to Grammar School graduates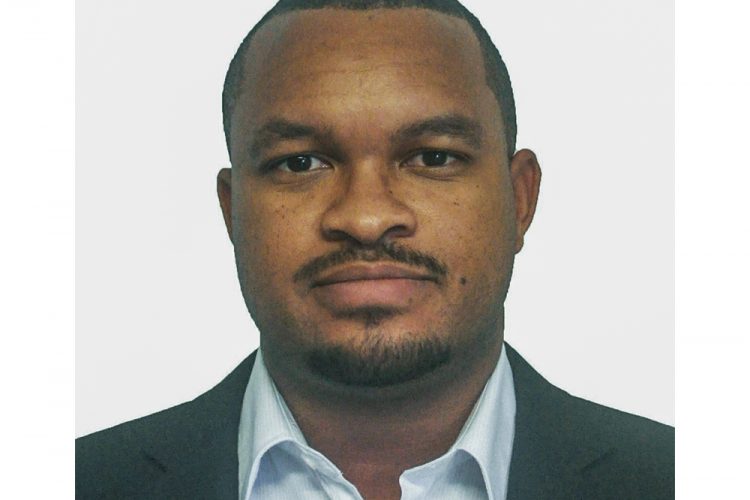 Arrangements are being put in place to reward one graduate from every future graduating class of the St Vincent Grammar School (SVGS) who best exemplifies the attitude needed to build climate change resilience in St Vincent and the Grenadines (SVG).
This was announced at the Arnos Vale Playing field on Monday by guest speaker at the school's graduation ceremony Daniel Tambo Samuel Campbell.
Campbell, a civil engineer and a resilience and sustainable development consultant, said he will soon have discussions with the school as he is hoping to give a grant to the student who throughout his school days best exemplifies the attitude needed to build climate change resilience in SVG.
Addressing the 125-strong graduating class, Campbell said disaster management professionals are faced with the ever increasing problems of climate change, global warming, rising sea levels, increasing storms and storm events, floods and most recently, an increase in drought.
"…and locally we have seen an increase in dengue fever," he commented while noting that students will take up different professions, but it is on them now to actively look at some of the challenges while seeing how best they can help, while encouraging and empowering others to help tackle these problems.
He said while he has not yet discussed the idea of the grant with the school, it is his intention, if the school allows him, to make a standard annual contribution to the graduation class in the form a grant for students who best exemplify the attitude in building resilience in our nation.
Campbell, a member of the SVGS class of 2007 helps to design, develop, support, manage and construct resilient and sustainable housing and infrastructure in the Caribbean.
Addressing the graduating class on Monday, Campbell said that persons who are educated at the SVGS should always use the knowledge gained to help others.
"To be associated with the St Vincent Grammar School is to be a part of a unique culture of excellence, discipline and prestige that has helped to shape young minds, characters, sporting prowess, extracurricular involvement and community development," the engineer commented.
Describing the SVGS as a world class educational institution, Campbell said he has spent several years in other countries and it is a fact that the SVGS shines as brightly as other countries' top level schools.
He said the institution has a unique culture of excellence and prestige that has shaped young minds and produced great leaders that have built not only SVG but also other countries across the globe.
"We have a strong legacy of graduates and members of staff who are personifications of our motto, per aspera ad astra…," Campbell told the gathering while stressing that the legacy and privilege afforded to students should be a platform for them to empower, encourage and excel.
Campbell said the world is facing a global COVID-19 pandemic and millions of students were not able to graduate.
He emphasized that privileges should not be taken lightly and students should use the available platforms to help and encourage peers.
He however noted that they must not focus solely on results and academics, "but on becoming the best citizen that you could be and being an influence to society without being elitist."
"The SVGS has a great legacy and will continue to be one of the premier institutions in the world," he said.
Monday's graduation saw Giovanni Slack, emerging as valedictorian of the 2020 graduating class with several students being awarded in several areas.
In sports, awards were given to Jadyn Delpesche for athletics, Malik Ferdinand for football, Joshua Joseph for table tennis, Leonzo White for volleyball while Arike Browne was given the title of Sportsman of the Year.
A special award for Best CXC performer for 2019 was given to Rian Te Browne while the Central Water and Sewage Authority Award (CWSA) for Most Outstanding Humanities Student was given to Myles Hamilton. The Kirk DaSilva Award for Most Outstanding Industrial Arts Student went to J'Marley Cumberbatch while the Luke Browne Award for Most Outstanding Modern Language Student was earned by Alec Best.
The Headmaster's award went to Omarion Dennie with several other students receiving awards in subjects areas taught at the school.
The graduation ceremony also heard addresses from Headmaster Alfred John, and Andrea Best on behalf of the parents of the graduating class.