Posted on
Government has fallen asleep on the job – Daniel Cummings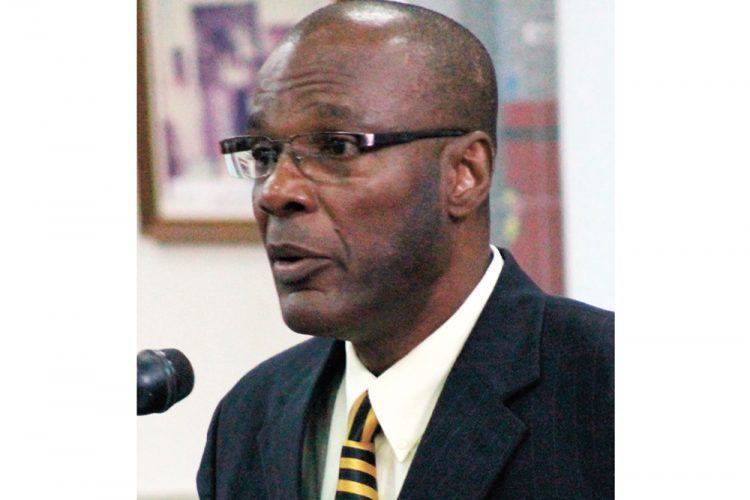 Daniel Cummings, the opposition's shadow minister for Health says this government has "fallen asleep on the job" as it relates to the dengue fever in this country.
Cummings, who was speaking at the New Democratic Party (NDP) virtual meeting on September 17, described the mosquito-borne disease as "a growing health threat".
And he said "the man who in charge of health is sleeping again".
The parliamentarian noted an occasion on which a fogging truck went to Redemption Sharpes recently, but that the smoke went up in the air and very little came down to houses.
Cummings said there was no notice that fogging was taking place and as a result, many persons closed their doors.
"When you doing this thing, you must take the people into their confidence. Tell them to open their houses so the smoke could penetrate and kill the mosquitoes," he said.
The opposition's shadow minister encouraged persons to take care of themselves and not rely "on Sleepy to deal with your health in this country".
A release yesterday from the ministry of health said the death of four individuals were being investigated for suspected dengue fever.
This includes one elderly woman, whose lab results confirmed that she had dengue fever, and a young male who was negative for dengue fever, Zika and COVID-19.
The release said another young male died before the dengue test could be completed while the fourth person was negative for COVID-19 but had outstanding results for dengue.
The NDP also issued a release dated September 21, which called on the Unity Labour Party-led administration "to act urgently to control the spread of Dengue Fever, which is wreaking havoc in the country".
"There has been a dramatic increase in the number of cases over the past two months and it is reported that two young children have tragically lost their lives as a result," it said.
Comments from Cummings, as the party's shadow minister for health were also included in yesterday's release.
He said that dengue fever is a preventable disease and its spread can be reduced significantly by controlling mosquitoes that spread it.
The parliamentarian accused the ULP of mismanaging the fogging programme, which he said must be done regularly and at specific times to disrupt mosquitoes' breeding cycle.
"While thousands of Vincentians are unemployed and struggling financially, the ULP government is charging families for dengue fever testing – a fee which many could hardly afford; and they have not released updated statistics in nearly a month," Cummings said.
He said this shows that the ULP has become neglectful and complacent after 19 years in office. Cummings added that the party's emphasis is on campaigning rather than doing the basics to save lives in this country.