Posted on
306 confirmed cases beat major outbreak of 2012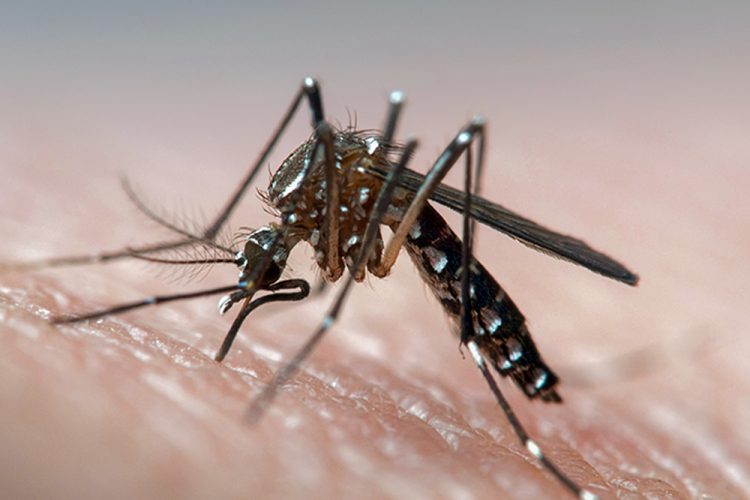 In 2012, the last time there was a major outbreak of dengue fever in St Vincent and the Grenadines (SVG) , there were just about 248 confirmed cases of the mosquito-borne virus.
That number has been surpassed in 2020, with there being a total of 306 laboratory confirmed cases of dengue fever in St Vincent and the Grenadines, as at September 11.
Tamara Bobb, the epidemiologist in the health ministry said on a recent Round Table Talk programme, that the Caribbean Public Health Agency (CARPHA) predicted in 2018 that there would be an outbreak of dengue fever in the region.
Bobb noted that countries like Jamaica and Dominica did experience an outbreak in 2019.
And now, this country has started seeing an increase in the number of dengue cases, since its last major outbreaks in 2010 and 2012.
"The Surveillance Committee of the Ministry of Health, Wellness and the Environment is currently investigating four deaths over the last three weeks in persons who presented with symptoms suggestive of dengue fever, and quickly deteriorated, with some features of acute kidney failure," a release from the health ministry said.
The release, which is dated September 21, said these deaths include an elderly female who had positive laboratory results for dengue fever and a young male who tested negative for dengue fever, Zika and COVID-19.
Another young male died before the dengue test could be completed and the fourth person was negative for COVID-19 but had outstanding results for other viruses, including dengue.
According to the release, the mosquito-borne disease is affecting all health districts but is most prominent in the Kingstown, Georgetown and Pembroke health districts with almost 66 per cent of the cases coming from those areas.
The ministry's release also cited as "especially worrying" that more than 50 per cent of the persons affected were between 0 and 15 years old.
According to the Centers for Disease Control, symptoms of dengue fever include severe abdominal pain, persistent vomiting and marked change in temperature (from fever to hyperthermia).
And symptoms typically last between two and seven days.
In severe cases, patients may develop dengue haemorrhagic fever, which sometimes ends in death.
The Hospital Services Programme, in response to the increased need to admit persons with moderate dengue fever, will utilise all available beds in the public system including some of those at the Argyle Isolation Facility.
One section of that facility, which is designed for the management of persons with infectious diseases, will be used for patients with suspected dengue fever who require rehydration and observation.
Increased fogging by the Vector Control Unit is also expected to continue with a focus on schools and health facilities.
A second release from the Ministry noted that fogging took place in Gun Hill, Lodge Village and Green Hill yesterday.
Fogging is also expected to take place in Glen and Fair Hall today and in Richland Park on Wednesday.
On Thursday, fogging will take place in Mesopotamia, Cane End and Glen Side. Layou will experience fogging on Saturday.
"Home and business owners in the named areas are reminded to keep their windows and doors open to allow the fog to eliminate the adult mosquitoes inside the home," the release said.
Motorists are being asked to take caution while persons suffering from respiratory illnesses are kindly asked to take necessary precautionary measures.
Residents are also encouraged to prevent the breeding of mosquitoes in their yard and to protect themselves and their family from mosquito bites during the day, early morning and early evening.
Changes made to article at 4:57pm to note that the last major outbreak of dengue fever in St Vincent and the Grenadines was in 2012, not 2014. The confirmed laboratory cases in 2012 were 248, not 240.