Posted on
Joshua Centre, at old airport, set to be opened for Christmas season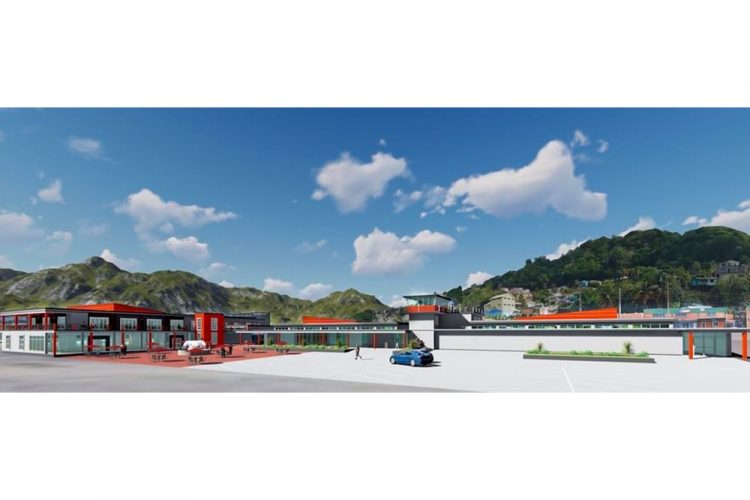 Some retail stores, a food court, Ace Hardware, Courts and the Bank of St Vincent and the Grenadines (BOSVG) are set to be the first occupants at the "Joshua Centre", and in place for the Christmas season.
This is the assurance of Finance Minister, Camillo Gonsalves, who, in a post on September 14 provided an update on the conversion of the old ET Joshua airport building to a "modern retail and entertainment plaza".
The project is the brainchild of the National Properties Ltd, which has custody of the building and the grounds surrounding it. The intention was for the shopping centre to be opened in the second half of this year.
However, the Finance Minister has indicated that the entire Joshua Centre will be completed in March.
Currently, construction is underway on the facility, Gonsalves stated, and "Despite some COVID-related delays, our first tenants, including ACE Hardware, Courts, BOSVG, a Food Court, and many retailers will be in place for the Christmas shopping season."
He included some of the concept drawings for the facility to this post.
Manager of National Properties Ltd, Hans King told SEARCHLIGHT recently that ACE Hardware is one of the anchor stores for the Centre.
He informed that 55 to 60 applications from aspiring tenants have been received but the selection process has not been completed.
A manager with Coreas Hazells Inc, Debbie Huggins, has projected that ACE 2 will be relocating to this location, which is larger, at around the end of October.