Posted on
Dr Murray detained, released by police after Facebook post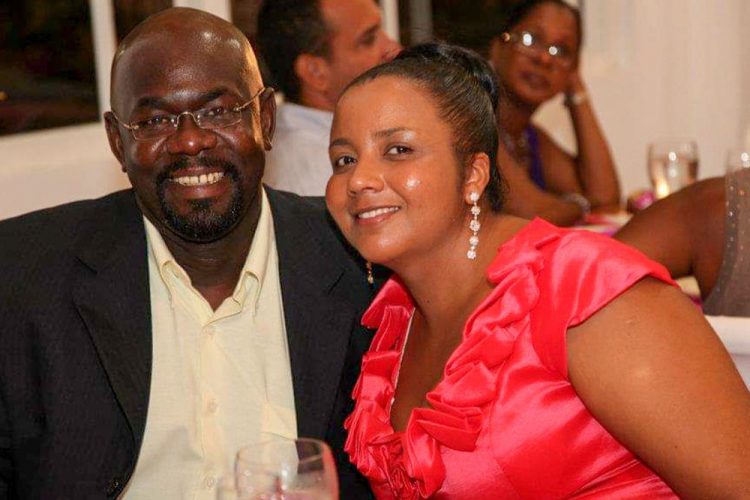 Local physician, Dr Wayne Murray was detained and later released by Police on Tuesday in a series of events seemingly related to family lands being acquired by Government and a social media post.
Murray's lawyer, Vynnette Frederick told SEARCHLIGHT that the doctor was approached at his medicial clinic on Tuesday morning by four police officers who told him that the Commissioner of Police wanted to see him.
He was then taken to the central police station in a Police vehicle.
"As far as I'm aware, he was never told why he was being detained. They may have mentioned a post on FB but not that he had contravened any section of the law," Frederick said, noting that Murray was released without charge sometime after 4 pm.
The Facebook post which appeared on Murray's Facebook page on Tuesday read: "NOTICE TO THE COMMISSIONER OF POLICE AND PRIME MINISTER!! WHEN I KILL ONE OF THESE PEOPLE ON THIS PROPERTY, IT WOULD BE IN YOUR WATCH!!! I AM TELLING YOU NOW THAT I WILL BE PUTTING PERSONS DOWN FROM TODAY!!!!!"
In August, Murray and his wife, Simone Murray cried foul about the government's motives and manner in which authorities were going about the acquisition of lands which have been in his wife's family for close to 100 years.
When SEARCHLIGHT interviewed the physician in August, he noted that the family has rented house spots to persons for meagre sums since the early 1990s. He said some tenants were given notice to vacate in 2005 within five years.
A few refused to move and eviction notices were served on them.
Murray said that recently, there have been continued and increasing problems with what he considered illegal activities by some persons living on the property.
He also said that the Government's decision to acquire the land seems to have been taken after issues with their tenants arose and it is unfair, because as owners, they are being terrorised by some of the same people who will now become their legal neighbours.
Prime Minister Dr Ralph Gonsalves commented briefly on the issue during his weekly radio appearance on NBC radio on Wednesday morning.
Concerning the acquisition of the lands, the Prime Minister said that the process has been going of for decades, under the various administrations that have governed this country.
He said the acquisition of land for public housing is nothing new and that the laws of acquisition and procedures have been on the books since 1992.
"It is a normal thing in the history of this country that lands are purchased, and or acquired for public housing.
That's what it is. Persons who live there or persons who may go there have absolutely no right to disturb Simone, Dr Murray or anybody in the family in the quiet enjoyment of that part of the land, which is clearly pointed out, is not acquired," Gonsalves said.
He also made clear his expectations that all persons involved in the matter would refrain from threats and violence of any kind.
The prime minister said that a local newspaper reported on a telephone call made by Dr Murray to a radio station, in which he was called certain names that were "clearly defamatory".
And he said that his lawyers have been instructed to write to that media house, which he intends to sue for defamation unless certain demands are satisfied.
Gonsalves added that he did not intend to sue Dr Murray for his comments "because of my extremely high regard for Simone Murray and all the circumstances".
"I have had a conversation more than once with Simone and my relations remain very civil towards her and as I repeat, I hold her in very high regard," he said.