Posted on
Man robbed and shot in Pole Yard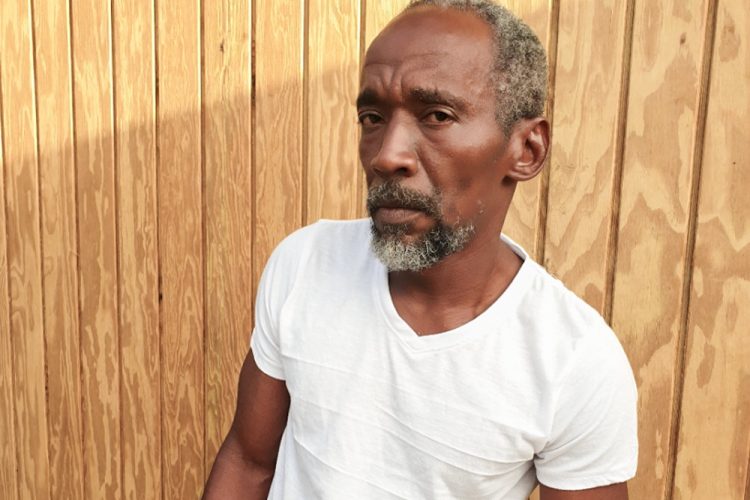 A 45-YEAR-OLD Arnos Vale, Pole Yard resident says he finds it strange that the same day he was given summons to attend court, he was shot.
On Tuesday, Owen "Kenny" Stoddard ,received a summons instructing him to attend court on Wednesday January 13, in relation to a matter where he alleges his life was threatened by a former business associate.
Later that day at around 8 p.m. Stoddard said he left the bridge (entrance to the Arnos Vale Playing Field), where he was hanging out, and proceeded to his Pole Yard home.
As he made his way home, he was accosted by two men, one of whom pointed a firearm at him while the other searched his pockets, relieving him of EC$60 cash, his cellular phone, and the court summons.
Originally from Paul's Avenue, Stoddard said as he attempted to look at his attackers' faces, he got the impression that "the man like he wah blow off my head, so I dash way and run and get the bullet in my foot."
He said he does not know his attackers, but he could tell they were young men.
"Them young man need to go look for work. I is ah old criminal more than them, but I just trying to behave myself. They need to go and look for work because the same how they stick me up, the gun go turn back pon them the same way," said the laborer.
"It ain't nice at all because oh God jeddy the place ain't safe. We need light and thing in the place. I feel a
kind of way you ain't suppose to take a man phone," he stressed.
"I had to go court Wednesday, so I find it real strange I get the summons the same day I get shoot. I hope when them dey time come to get shoot they could take it. They need to go look for work and stop trying to rob people," Stoddard lamented.
The wounded man was taken to the Milton Cato Memorial Hospital (MCMH) where he was treated and discharged.
Police are investigating but Stoddard says he has no suspects.