Posted on
KPS pupil wins WE FM's 5th Independence Civics Competition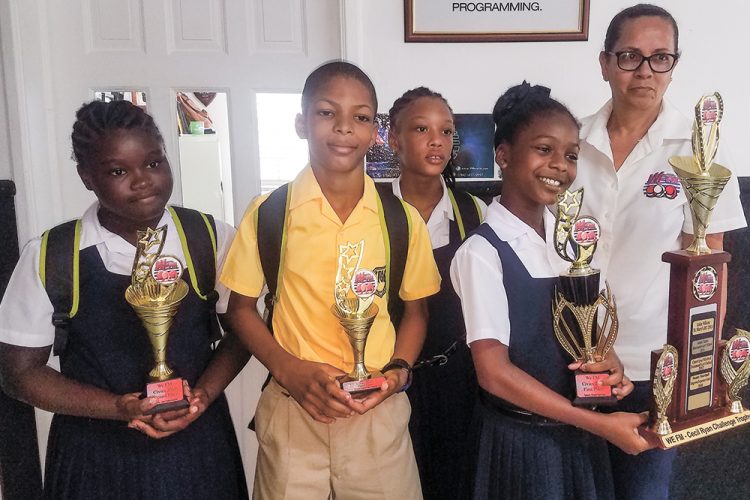 Kathryn Miller of the Kingstown Preparatory School (KPS) is the winner of WE FM's 5th Annual Primary School's Independence Civics Competition.
The competition was aired live WE FM Radio on Monday, October 21 to coincide with the celebration of this country's Anniversary of Independence.
Miller, who won the competition from a field of three competitors, took the Memorial Funeral Home Trophy, while the school she represented, the KPS retained the Cecil Ryan Challenge Trophy.
In second and third position were Claudia Lovelace of the Questelles Government School and Jermaine Jordon of the Lodge Village Government School respectively, who both received the Gailene Windsor Foundation Trophy.
The other participating school was the Calliaqua Anglican Primary School, represented by N'Kenna London.
During Monday's competition each of the Grade 6 pupils were quizzed on General Knowledge, National History, Heritage and the Independence of St Vincent and the Grenadines.
In 2018, the competition was won by Seanté Zelika Sade Marshall, a former student of the Kingstown Preparatory School and St Vincent and the Grenadines' 2019 CPEA top performer.