Posted on
PM Gonsalves tells Vincentian students in Cuba to 'hold on'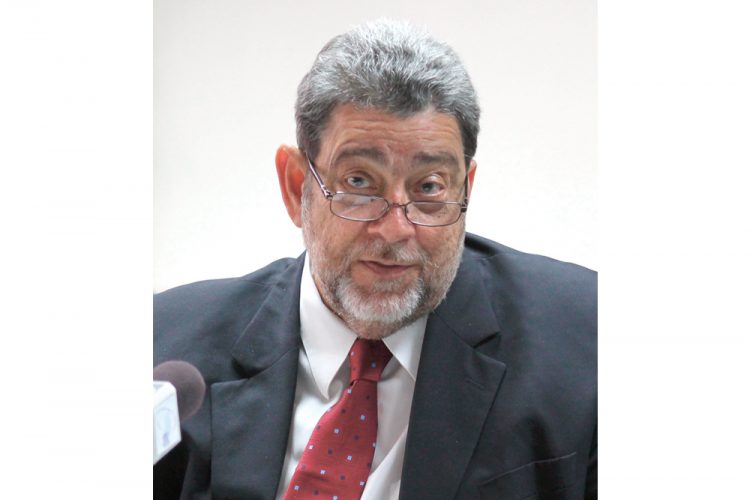 The suggestion that St Vincent and the Grenadines (SVG) should provide food to Vincentian students studying in Cuba is not a very good one according to Prime Minister Dr Ralph Gonsalves.
"How can we go and take food and take it to Cuba as some unthinking persons are asking to feed Vincentian students? What about the Cuban students? What about the other nationalities? What about the Cuban people themselves?" Gonsalves asked during a press briefing on Monday at Cabinet Room.
The Prime Minister was reacting to reports that Cuba is suffering from a deepening economic crisis brought on by a fuel shortage caused by the United States (US) continued blockade against Cuba and Venezuela. Venezuela supplies oil to Cuba but a US blockade against Venezuela is preventing ships from taking oil to Cuba. As a result, Cuba is undergoing a food shortage and Vincentians and other students are feeling the pinch.
"We are very, very sympathetic and touched and it pains us that the students who are there have to endure hardship," Gonsalves said on Monday.
He said he has read several suggestions about what should be done for the students, but he is asking them to hold on.
"When the difficulties come, we have to take the rough with the smooth and I know families in some individual ways are trying to help, but this is a temporary difficulty."
He said he has been told that the challenges now, are nowhere near as challenging as those that existed in the "Special Period" when the Soviet Union collapsed.
The Special Period in Time of Peace in Cuba was an extended period of economic crisis that began in 1991 primarily due to the dissolution of the Soviet Union.
Some students are referring to the crisis now as the "Second Special Period".
The Prime Minister told reporters that students are bearing whatever discomfort and hardship they are encountering with equanimity.
"That doesn't mean that you would enjoy a discomfort, but they don't want to throw in their towel and I want to say to them continue to be strong and do your work as best as you can in all of the circumstances."
Gonsalves said his government is monitoring the situation with the Cuban government and this country's ambassador to Cuba Ellsworth John.
He advised those who have a bitterness towards Cuba to drop it as Cuba has contributed to this country in many ways. Gonsalves said Cuba has educated hundreds of our people free, contributed to the building of the Argyle International Airport (AIA) and contributes to our healthcare system.
The Prime Minister said it is wrong to attack Cuba during this crisis.
"You mean to tell me that because there is now a difficulty in Cuba you using this as an opportunity to attack Cuba and the Cuban government and not make the criticism at those who are breaking international law by having a blockade around Cuba.
"…continuing this blockade, putting pressure on Venezuela where Venezuela can't send the fuel to Cuba because they are sanctioning the ships. Those are the people to whom the critical comments should be directed," stated Gonsalves.
He said he is very sympathetic to the Cuban people for what he considers an economic war being waged against them by the most powerful country in the world.
"It is a sin to make people suffer like that," said Gonsalves.
He said the Cuban government awards our students full scholarships which include tuition and free board and lodging.