Posted on
WPP to raise awareness with new '5K Sweat to Heal a Child' campaign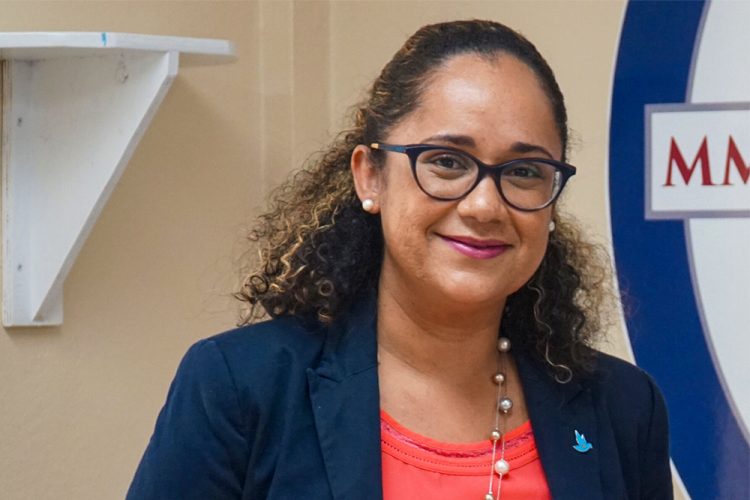 Over the last 18 years, the World Paediatric Project (WPP) has seen over 3200 Vincentian children at a cost in excess of EC$79 million. If the work done in the region is added, the numbers go up to over 5200 children at a cost of over EC$194 million.
What is commendable about these numbers, according to Executive Director of WPP Eastern Caribbean Lauren McIntosh, is that the surgeries and other medical care given under the WPP is at no cost to the patient.
Speaking at a media event on September 27, McIntosh said the WPP has been around since 2001, and over the last 10 years, SVG has been the regional hub for the Eastern Caribbean, an accomplishment made possible because of a partnership with the local Ministry of Health. SVG having the regional hub means that children from the other countries come to SVG for critical paediatric care that involve among other things, orthopaedic, diagnostic cardiology, neurosurgery, plastic surgery and scoliosis care.
McIntosh said in an effort to raise awareness about the WPP and ensure its continued success, earlier this year, the WPP embarked on an "Every Child Counts" campaign which is twofold. The first aspect is to raise US$100,000 in two years while the other aspect is to create awareness about the WPP.
In an effort to do this, the WPP is collaborating with the BeFit Movement to host a fundraising event called "5K Sweat to Heal a Child". The initiative is the brainchild of BeFit founder Lyndon James and takes place on Saturday November 30, 2019. It will see persons moving from the Richmond Hill Playing Field to the decommissioned ET Joshua airport tarmac being a 40 feet music truck. Persons must purchase a package to be part of the event. McIntosh noted that sponsorship of this event will make sure the WPP's work continues to reach the communities.
Orthopaedic surgeon attached to the WPP Dr Eric Gordon said he has been coming to SVG for 12 years and he has seen the outreach grow. He said that about three years ago, his team made two trips a year but now they are looking at making three trips with the intention to expand.
Gordon noted that the medical personnel attached to the WPP work at referral centres in the USA. He noted that the most recent trip to SVG saw them seeing almost 100 children and carrying out about 40 surgeries.
"We were able to provide services for them during that time and this has just been an incredible experience for all of us in being able to help these children and really improve the quality of their lives," said Gordon.
He added that for some of the people they were able to help, that means they can get out and do sports and other activities they couldn't do before.
"…and other children, we have been able to improve their lives in other ways, in just helping to be able to care for them, or relieve pain and it's really been exciting to be part of that and we would encourage you as much as possible to come out and support the WPP so that we can expand further," Gordon stated.
Nurse Kim Cordia, also attached to the WPP, said that when she first came to the region, she and the team were overwhelmed by the amount of cases that needed their help.
"We thought there were so many children and there wasn't enough time, so we expanded," said Cordia who added that it has been a remarkable experience with the WPP.
She said a child's smile is all the payment they need as when a child is healed, that allows that child to be normal, "and that is awesome".
Permanent Secretary in the Ministry of Health, Cuthbert Knights, also spoke at the event.