Posted on
Police warn neighbourhood watch groups not to operate like vigilantes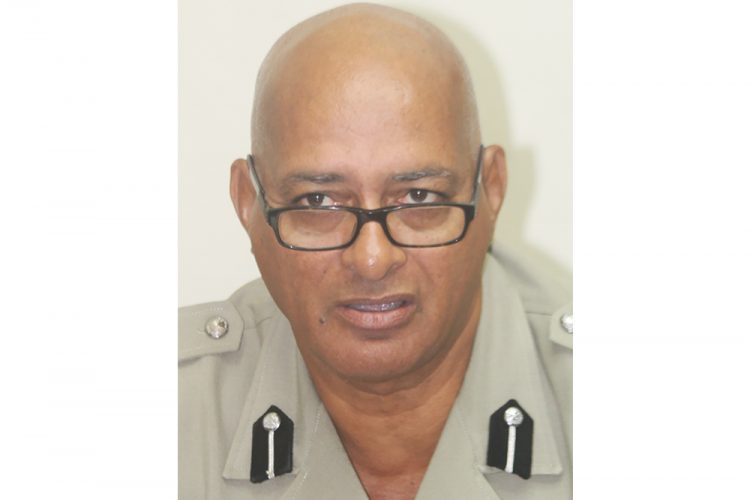 Members of neighbourhood watch groups have been warned to not operate like vigilantes.
"A neighbourhood watch group is not a vigilante group where you can take matters into your own hands. If you are aware that a breach of the law was committed, you need to contact the police in your community immediately so that they can take action."
That word of advice came from Assistant Commissioner of Police (ACP) in charge of Crimes Richard Browne.
ACP Browne was on Tuesday, September 3, addressing the opening of an inaugural two-day crime prevention workshop for neighbourhood watch groups at the Ministry of Foreign Affairs conference room.
The workshop was held under the theme, "Partnering with and empowering neighbourhood watch groups to function effectively."
ACP Browne stressed that watch groups should focus on being the eyes and ears of neighbourhoods and should be created around the concept of getting to know one's neighbour.
He said that it is one of the oldest and most effective crime prevention programs that bring citizens together with law enforcement to deter crime and make communities safer.
"One of the aims is to help residents to protect themselves and properties and reduce fear of crime," said ACP Browne who told members of the watch groups present to never take matters into their own hands, once that can be avoided.
The Assistant Commissioner noted that one of the documented policies that the Police Force uses to achieve its mission in preventing and detecting crimes, preserving the public peace and protecting the life and property of citizens, is to foster better relations with members of the public.
"That is why it was so easy for the police to organize this two-day workshop for neighbourhood watch groups, because the group is part of the police force thrust in community policing strategy," said ACP Browne.
He stressed that the police alone cannot fight crime and partners are needed to do so, and the neighbourhood watch group is one such partner.
"We need strong, well organized and managed neighbourhood watch groups in communities to help safeguard them, in collaboration with the police," said the ACP while noting that it is important for communities across the country to keep an eye out for each other as they are essential components in reducing crime.
Represented at the workshop were groups from Layou, Cane Grove, Riverdale, New Montrose, Stoney Grounds, Villa Fountain, Belvedere and Yambou, Argyle and Peruvian Vale.
The groups were told that benefits of being a member included being able to care and have pride in the community, help make a community welcoming and inclusive, help to bring about community spirit and camaraderie, while preventing crime and helping people share information among neighbours and with the police.
ACP Browne also used the opportunity to call on all communities to form watch groups.
Assistant Superintendent of Police (ASP) Junior Simmons, who also addressed the opening, said the workshop is testament to the police's commitment in engaging members of the communities in meaningful activities, not only to improve their personal safety and that of their communities, but the entire country.
He said when citizens of a country are integrally involved in matters of citizen security, it benefits everyone and forming neighbourhood watch groups is one way to make the country safer.
ASP Simmons also noted that the police is willing to assist persons who need help setting up watch groups.
The workshop saw participants receiving information in practical sessions on identification of illegal drugs, understanding human trafficking, crime prevention tips and strategies, fire detection and prevention, among other topics.
ACP Simmons asked participants to use the information to make a positive impact in their community and to network with other members of watch groups.
"You cannot operate in silos, because what affects one community can affect the other," said ASP Simmons.
The workshop had as partners, GUARDSMAN (SVG) LTD and the Insurance Brokers.
Tariq Roberts, Electronic Security Manager at GUARDSMAN (SVG) Ltd. said the company was happy to sponsor and take part.
"Security is not only the responsibility of the police or private security firms, but communities must play an active role," said Roberts.
Paul Seale of the Insurance Brokers noted that neighbourhood watches are about risk management and the Insurance Brokers have always promoted risk management.