Posted on
Mayreau should have better quality internet connection by the end of this year – IT minister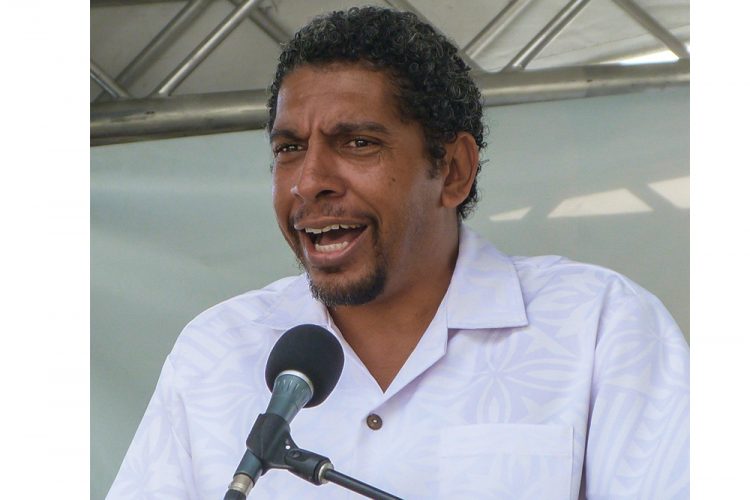 Residents of Mayreau and other islands in the Grenadines will soon have better Internet connection thanks to the Caribbean Regional Communications Infrastructure Program (CARCIP).
CARCIP involves the installation, maintenance and operation of an Undersea Cable System, which includes the laying of submarine cable and connection to cable landing stations in, among other places, Arnos Vale and Union Island, with connections to Carriacou and Grenada.
Speaking on Saturday in Mayreau, Minister of Finance, Economic Planning, Sustainable Development, and Information Technology Camillo Gonsalves explained that currently, Internet in Mayreau is by a microwave/wireless connection between them and the mainland.
He said also that it is an old connection, so it is limited in terms of the speed and bandwidth, but it was fine in the early days of voice communication and when a lot of persons did not have internet devices.
"It is not fine now that people want to do video chats and people want to send large files and everybody is on WhatsApp. It's strained and the distance and the slowness and the limited bandwidth are all problems with that connection," Gonsalves said of the connection on Mayreau.
He stressed that the CARCIP fibre optic connection, running from SVG to Grenada, with stops in some of the Grenadines islands, will significantly enhance the connectivity of the islands of the Grenadines, especially on the islands where it lands.
"They will have a fibre optic Internet connection for the first time which is the same quality of the connection as you will have in somewhere like Singapore and to go from what is a wireless microwave connection to a wired fibre optic connection is a quantum leap in connectivity," stressed Gonsalves.
He however noted that the connection in Mayreau would still be wireless, but the signal will come from neighbouring Union Island instead of the mainland.
"A much shorter distance and the bandwidth of the connection would be faster and wider and the quality of the Internet by the end of this year should be markedly enhanced in terms of speed and reliability and be less susceptible to the weather and breakdown," Gonsalves promised.
He added also that it will be much easier for multiple people to have multiple connections at high speeds.