Posted on
VINSAVE in consultations with National Accreditation Board to begin registration process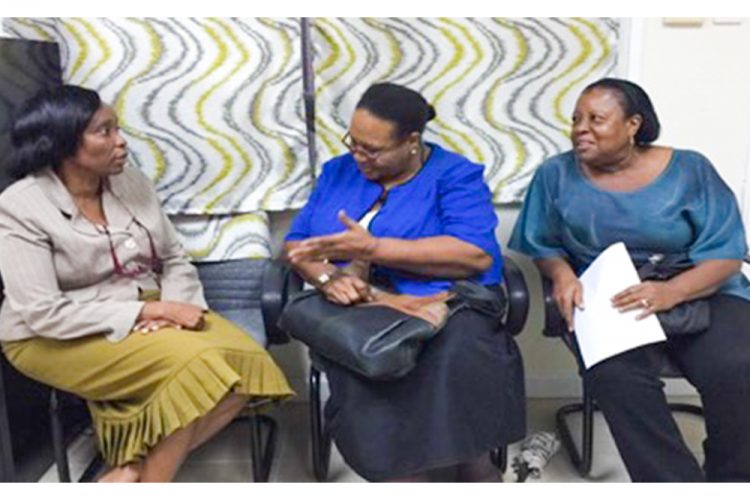 Director of the St Vincent and the Grenadines Save the Children Fund (VINSAVE), Janice Fraser and External Assessor Jacquline Robinson-Massiah met with the Accreditation Unit on Monday August 26.
The officers were given the opportunity to engage in consultations with the National Accreditation Board (NAB) through the Accreditation Unit.
The officers support the management of VINSAVE, formerly known as the Canadian Save the Children Fund (Cansave). VINSAVE provides training in the delivery of Early Childhood Education & Development as well as Parenting.
The consultations provided the VINSAVE officers with the opportunity to place the services offered by their institution in an historical context. The framework for the forward thrust of the officers, Fraser and Robinson-Massiah, to provide a background to the quality assurances undertaken in an earlier dispensation of VINSAVE.
Senior Education Officer Descima Hamilton on behalf of the NAB/AU provided guidelines on the steps necessary for a collaborative approach towards ensuring a successful outcome in the registration process. There will be follow up consultations but no timelines were discussed.