Posted on
Local musicians being encouraged to take part in 2019 Independence New Song competition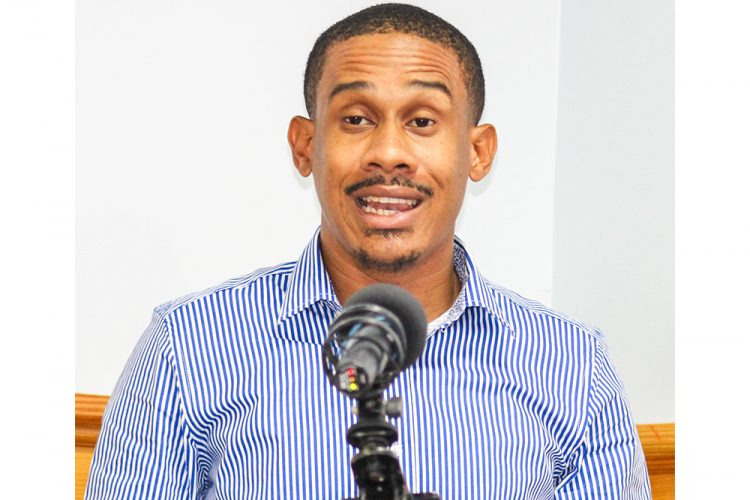 The Ministry of Tourism, Sports and Culture in collaboration with the Renewal at 40 Committee is encouraging local musicians to take part in the country-wide Independence New Song and Video competitions.
Coordinator of the competitions Rodney Small said on Monday that the theme is "Celebrating 40", in the context of celebrating 40 years of Independence on October 27.
The competition is open to local professionals, young and upcoming artistes, experienced artistes, song writers, composers, producers and film makers.
Small said that projects can have sub-themes which must relate to current and emerging topics that highlight SVG's identity and things that are unique to Vincentians.
The competition will have a preliminary round in which participants can either perform their song with one accompanying instrument or they can submit their song via flash drive/CD.
A panel of judges will look at each song based on a judging criteria at the Peace Memorial Hall on October 12. There will be 10 finalists selected, five juniors and five seniors.
The finalists will be judged on October 27.
In relation to the films, film makers may submit their videos using a flash drive or email the Department of Culture via WeTransfer. All videos will be judged on October 27.
The junior category is open to persons between the ages of 15 to 21 while the senior category is for persons 21 years old and over.
Prizes in the junior category are: first place – a laptop and $1,000; second place – a laptop and $500; and third place – a handset and $300.
The first place winner in the senior category will get $3,000, second place $2,000 and third $1,000.
The winner in the music video category will get $3,000, second place $2000 and third place $1000.
Small said the competitions are open only to Vincentians and the songs and the videos should be between three and five minutes long. The song may be in any genre or style of music and in dialect or standard English, either in a solo or duet.
"The song may be either accompanied with musical instruments or with accompanying voices (a capella). The song should be original and will become the property of the Ministry of Tourism, Sports and Culture and may be used by the Ministry at any time and for any promotional purposes," explained Small.
"The video competition must be done by locals and all aspects of the production must be done by a Vincentian," said Small who added that the video will become the property of the Ministry.
Registration forms are available at the Department of Culture (2nd Floor of the Methodist Building) and participants must return the registration forms to the department by October 11.