Posted on
Dorsetshire Hill farmer chopped to death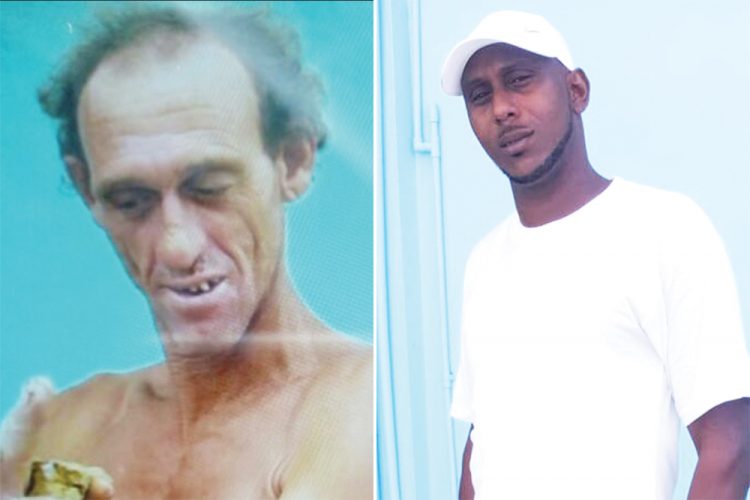 An autopsy on Thursday revealed that Dorsetshire Hill farmer Garfield "Yabba" Mofford died of multiple chop wounds.
"I don't know who would do that. Honestly that one is a sad one, "Garfield's brother Lennox "Spekie" Mofford told SEARCHLIGHT on Thursday.
Lennox said that his brother was last seen over the weekend, but he feels his sibling was killed sometime on Monday night.
Garfield, 50, was found in a field he farms wrapped in a sheet. His body was discovered by another farmer who took animals to graze on Wednesday morning.
Lennox said his brother, who had no children, moved out the family home a few years ago and built a shack. He said his brother farmed for a living, producing potatoes, cabbage, lettuce and tomato while doing landscaping odd jobs.
"He was a humble man, everybody have them ways, but the man humble. He just a humble farmer," said Lennox who last spoke to his brother about two weeks ago.
"Everybody just want to bet their bottom dollar that this was not true when they heard. People were amazed. Out of one hundred people, 99 and a half going to say why somebody did he that," Lennox commented.
He said that his brother, who lived alone, did not have any known enemies and if he got in an argument with anyone, it is was just "a normal argument, nothing heavy".
Mofford's death was the second violent killing this week as on Monday night at around 8 p.m., 22-year-old Tevin Williams, a Rockies resident was gunned down.
Williams was shot in the neck in vicinity of ACE in Kingstown at around 8 pm while liming with friends. Reports are that a hooded masked man shot Williams before making his escape.
Mofford's death brings to 12, the number of murders here for the year. The homicide count stands at 14.