Posted on
PM Gonsalves in India on official business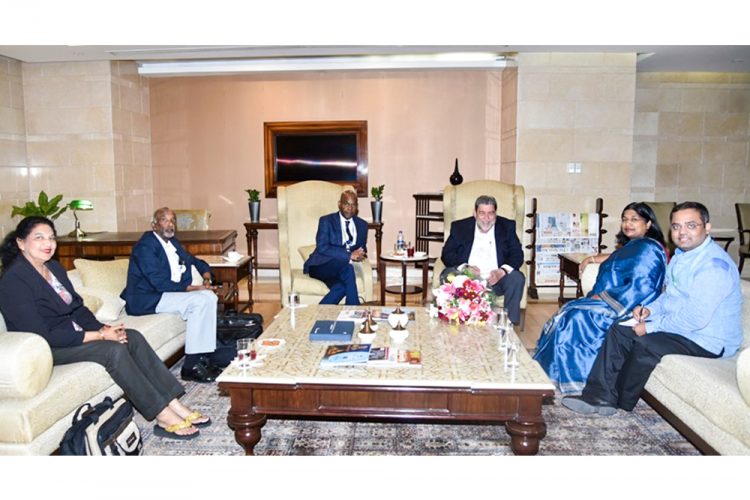 Prime Minister Dr Ralph Gonsalves is now in the Republic of India on an official visit.
His trip is in response to two separate activities in which he is expected to participate over the next five days, a release from the Office of the Prime Minister said.
Gonsalves left St Vincent and the Grenadines on Thursday, September 5 and will return on Monday September 16.
Yesterday, Monday September 9, the Prime Minister co-chaired the High-Level Roundtable discussion on Land, Climate Change and Renewable Energy, and later that day, he addressed the opening of the High-Level segment of the United Nations Convention to Combat Desertification (UNCCD) at its Conference of the Parties (COP) 14.
A number of bi-lateral meetings with groups and persons of interests including the United Nations Deputy Secretary General and the Deputy Prime Ministers of Finland and Samoa are also scheduled.
The second part of Gonsalves visit to India has him scheduled to meet with that country's Prime Minister India Narendra Modi. The Indian Prime Minister had first issued the invitation to Gonsalves in 2016 at a bi-lateral meeting held on the sidelines of the United Nations General Assembly in New York, but conflicting schedules of both leaders made that visit impossible before now.
Prime Minister Gonsalves and Prime Minister Modi are expected to discuss a range of issues of interest to both countries intended to deepen cooperation and strengthen the working relationship our countries enjoy bi-laterally as well as multi-laterally.
The Prime Minister is accompanied by a delegation that includes Luke Browne, Minister of Health, Wellness and Environment; Cenio Lewis, High Commissioner to the United Kingdom and non-resident High Commissioner to India; Fitzgerald Providence, Chief Forestry Officer and Focal Point to the UNCCD; and Cheryl Rodriguez, representing the local Indian Heritage Foundation.