Posted on
Local pannist chosen for CARIFESTA orchestra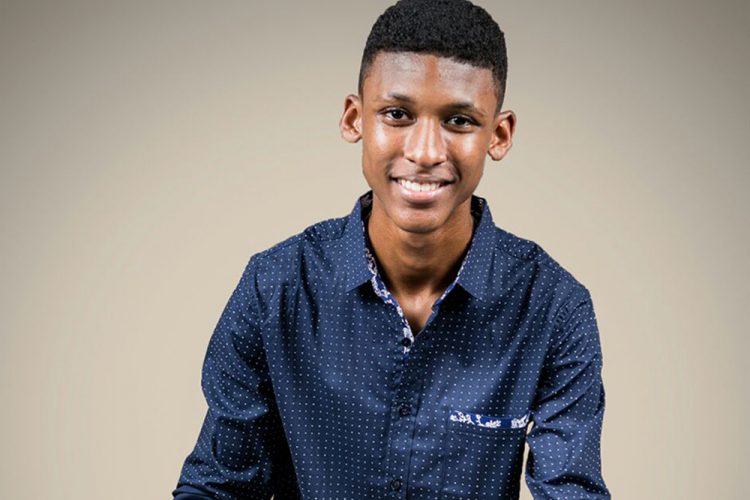 Local pannist Saeed Bowman has been chosen by the organisers of CARIFESTA XIV to be part of a youth orchestra.
Chief Executive Officer (CEO) of the Carnival Development Corporation (CDC) Ashford Wood, who led the 52-member Vincentian delegation to CARIFESTA 2019 in Trinidad and Tobago (T&T) said that Bowman's performance caught the eye of organizers.
He noted that when the organizers were putting together their youth orchestra for individuals 21 and under, Bowman auditioned, and he was selected.
The orchestra comprises mainly Trinidadians with a few other persons from the islands and the group performed at the closing ceremony.
"He (Bowman) wasn't featured individually, but he was placed in a prominent position by the director of the orchestra," said Wood who added that this brought a sense of pride to the contingent.
"Not only we were proud I think it was a very proud moment for St. Vincent and the Grenadines," said Wood.
"Sometimes we slight what the government is doing to promote different things in the country, but I must say thank you for sending the largest contingent ever," Wood commented.
He added that the grand market part of the event saw our small entrepreneurs doing an excellent job in terms of promoting their products.
"We know independence is coming up so I would like the organizers to get these people involved to showcase their products," Wood said while also noting that it is not too early for persons to start preparing for CARIFESTA 2021 in Antigua and Barbuda.
Bowman was also named on Wednesday as one of eight winners of National Exhibition awards based on his performance in the 2019 CAPE examinations. A release from the Office of the Prime Minister said Bowman would receive the first John Horne Memorial Scholarship, which will be awarded to the student who best combines academic and cultural excellence. At CAPE, Bowman received grade ones in Pure Mathematics, Physics, Integrated Mathematics and Environmental Science.