Posted on
Sustainability vital to tourism development – CTO official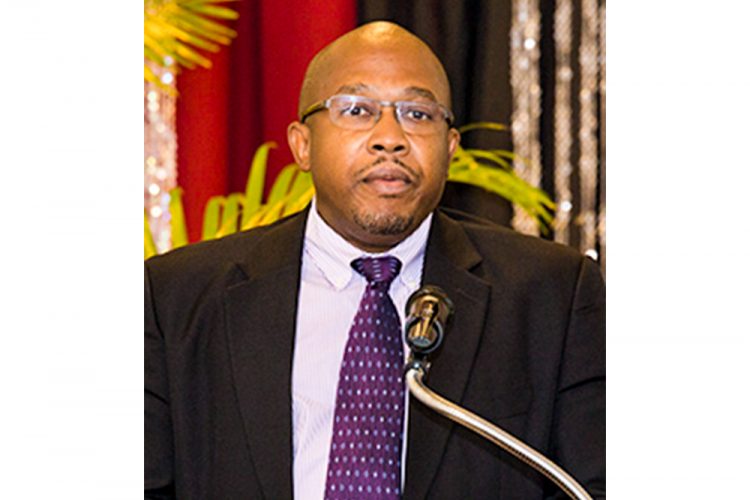 The development of tourism at times has not been in sync with the environment in which its growth has occurred.
Acting secretary general of the Caribbean Tourism Organization (CTO) Neil Walters made this point on Wednesday at the opening of the annual Caribbean conference on Sustainable Tourism Development.
The conference, which ended last Friday, is being held at the Beachcombers hotel in Villa under the theme "Keeping the Right Balance: Tourism Development in an Era of Diversification."
Walters, who spoke via a video recording, said that given the climatic circumstances, the conference is very timely.
He said conferences of this nature are good as they provide platforms for the dissemination of good practices which can, if properly implemented, help to bridge the gap and ensure a symbiotic relationship between the tourism industry and the environment in which it functions.
Research has noted that tourism puts enormous stress on local land use, and can lead to soil erosion, increased pollution, natural habitat loss, and more pressure on endangered species. These effects can gradually destroy the environmental resources on which tourism itself depends.
Walters noted that tourism taps into several different resources, not just the sun, sea and sand, as now, more than ever before, visitors are collectors of experiences.
"And not just any experience but an authentic experience and this places demands on the regions cultural, heritage, human and financial resources as we seek to refine our tourism product to cater to these ever-expanding needs."
Walters said that with an industry such as this, which straddles such a wide cross section of our lives while relying on so many of our resources, a sound sustainable framework for tourism is essential even as we critically examine previous tourism development and look toward to the future.
"As you can imagine these changes like any other form of change come at a cost. At this point change is being considered when economies can least afford any additional pull on resources," Walters said while adding that the CTO is committed to providing good practices which can be used to achieve the ultimate goal of sustainable tourism development.
He added that he is hoping that the discussions can lead to actions and collaborations that can assist with the shaping of the industry which we rely on for the sustainability of regional economies.
"The concept of sustainability almost unheard of 30 years ago has now become a buzz word. We realize that this word is now a powerful focal point and it defines how we should manage our own lives and around us," said Walters who added that the Caribbean is unique and we have the responsibility to make sure we contribute to the sustenance of life now and in the future.
He added that the phrase "Tourism Development in an Era of Diversification" recognizes the requirement for tourism development in the Caribbean to embrace our diverse assets.
Walters said that this is especially important as we note that some of our main competition such as Asian and Pacific tourism destinations have to a large extent built their tourism product from the ground up by embracing their diverse natural and cultural assets.
It was noted that this conference, the first of its kind in SVG, is seeking to examine the economic, environmental and socio-cultural pillars of sustainability and therefore offering a holistic approach to addressing the sustainable tourism dynamics.
Walters noted that sustainable tourism development efforts will not be possible without close collaboration and in the implementation of the sustainable tourism development program, the CTO partners with various regional and international organisations to enhance intersectoral linkages, expand the scope and impact of their initiatives while contributing to the capacity building of the region's human resources. The CTO is also hoping to increase the competitiveness of member destinations.
The opening ceremony also heard addresses from Prime Minister Dr Ralph Gonsalves and Chief Executive of the St Vincent and the Grenadines Tourism Authority, Glen Beache.