Posted on
Stats show more persons coming to SVG each year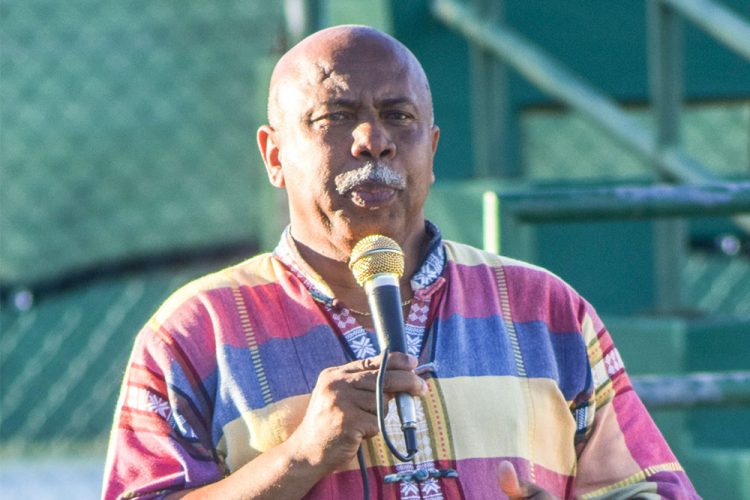 This country has been realising success in getting more persons to these shores, with the numbers so far for 2019, higher than the same period last year.
In 2018, St Vincent and the Grenadines (SVG) welcomed 81,367 visitors by air, which was up 4.4% from 2017 and by sea 274,702 persons, which was up 21.8% from 2017.
But this year, for the first seven months, figures for arrivals by air indicate that 53,706 persons came to the destination in comparison with 50,353 for the same period January to July 2018, an increase of 6.7%.
Minister of Tourism Cecil McKie gave the statistics yesterday, Monday September 2, emphasising that 3000 more visitors came to SVG for the period January to June 2019 as compared with the same period last year.
Speaking at a press briefing at the Carnival Development Corporation (CDC) conference room, McKie said that in the yachting sector, 43,362 persons came to the destination between January to July in comparison with 40,327 for the same period in 2018, an increase of 7.5%.
For the cruise industry, 158,671 persons visited SVG, compared to 149,138 that came in January to July 2018, an increase of 6.4%.
He said that in the yacht and cruise sector, one month saw a slight dip in the numbers, but overall, both sectors in January to July showed improvement to the numbers 7.5% increase for the yacht sector and 6.4% increase for the cruise sector when compared to 2018.
McKie said that overall for January to July 2019, 255,739 persons came to SVG as compared with 239,818 persons who came for the same period in 2018, an increase of 6.5%.
The stats also show that from January to July 2019, there was an increase of 9.4% of persons coming from the United States by air when compared to the same period last year. Canadian visitors went up by 9.1%, United Kingdom (UK) visitors 6.1%, Trinidad and Tobago (T&T) visitors 6.6% while 16.6% more Grenadians came here. McKie said that these numbers are important for the CDC.
Arrivals by air in January 2019 went up 7% when compared to 2018. January to February 2019 was up 7.1% from 2018, January to March 1.5% from 2018, January to April 6.9%, January to May 7.1%, January to June 7.2% and January to July 6.7% when compared to 2018.
"Our arrivals by yachts stand at 43,362 visitors and this is 76% up on what we achieved in 2018 and we still have five months of the year to go. In cruise arrivals we are at 158, 671 persons from January to July, up 73% on the total amount that arrived in 2018 which was 217, 876", revealed McKie.
The Tourism minister also noted that arrivals by air in 2019 so far is 53,706 which is 66% of the total arrivals by air for 2018.
"So, all of the periods under review, there were increases and of course we all know that this is most solely to the coming into being of the Argyle International Airport (AIA) and the direct flights," said McKie who added, "the figures are important and significant."
He noted that these figures allow us to negotiate better with airlines when seeking to have flights come to the destination.
He said also that local hotel development that will increase the room stock here is positive while adding that the government will sign a contract with the Marriott this month and that will be in relation to the building of a 250-room facility at Mt Wynne. Room stock increase will also come by way of a 92-room Holiday Inn and a 200-room Royal Mill hotel at Ratho Mill with work on the 200-room Buccament Resort expected to begin this year.
"In discussions with the airlines this is one of the most important aspects, room stock; increased numbers and how we plan to increase numbers.
"So now, we can now confidently continue this discussion of what is going to happen with the room stock in St Vincent and the Grenadines over the next two to three years and that would be to our advantage when we have those discussions (with the airlines), McKie commented.
Meanwhile, personnel from the St Vincent and the Grenadines Tourism Authority (SVGTA) are in the UK (September 2 to 5) promoting SVG through road shows. Roadshows will also be held in the United States from September 30 to October 3 and in Canada from October 7 to 10.