Posted on
Elite steel band's training programme turns out largest cohort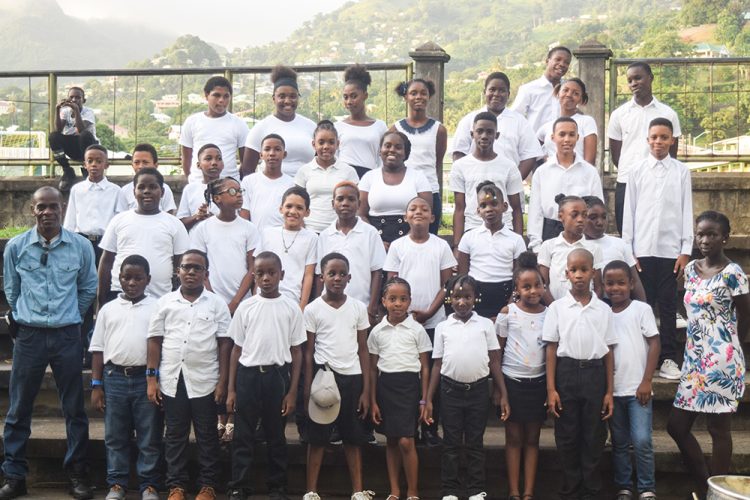 Since the Elite Steel Orchestra has been training young pannists for the past eight years, under the canopy of the Pan Against Crime programme, this year marked the largest number of participants.
When the 2019 programme ended last Friday, at the compound of the CW Prescod Primary School, 35 persons, between the ages of 5 and 21 were certified as having the basic skills of the steel pan.
An undertaking of the Ministry of National Security, the four-week programme, according to musical director and head of the Elite Steel Orchestra – Kesslon Wilson, was "better than previous years."
Wilson said that one of the stand outs in this year's programme was interest of the participants, which was fuelled by the parents.
"I think the parents were very interested in their children playing pan…. We sent out messages and the response was tremendous from the parents," Wilson said with gratitude.
A confident Wilson disclosed that as a result of the interest and enthusiasm shown by the players, he was pleased with the progress in playing the instrument.
"The certificate that they are getting is an indication that they are trained to play different instruments… It should serve as the framework for the children to play in any steelband in St Vincent and the Grenadines, but I'm hoping that many of them will choose to play with the Elite steelband," Wilson related.
"Over the years we would just train the children and they go their separate ways but this year we fully intend to keep the children together as a younger unit of the Elite Steel Orchestra," Wilson added.
At last Friday's graduation ceremony, the 35 participants took to the various pans, and showed off the six songs learned to their parents and those present.
Several of the parents present were equally excited with their children's dexterity and enthusiasm.