Posted on
Project to build 40 miles of footpaths set to begin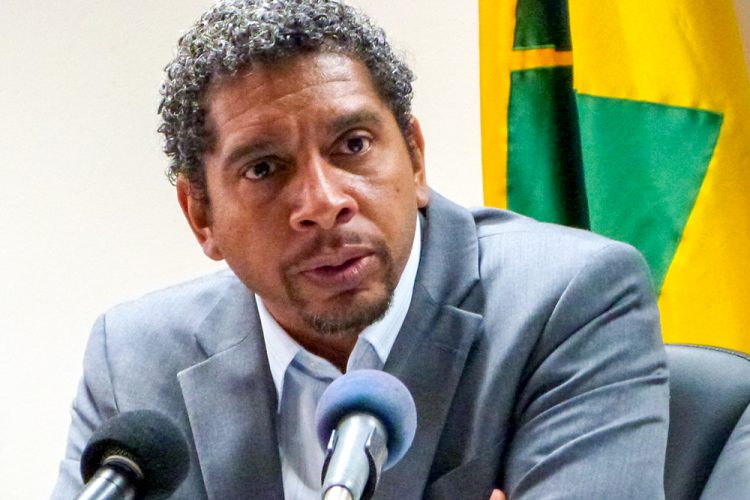 With financing from "Dubai Cares" and the Government of the United Arab Emirates (UAE) the first phase of the project to lay 40 miles of concrete footpaths in St Vincent and the Grenadines is about to begin.
Minister of Finance Camillo Gonsalves announced this on August 20, at a press conference at Cabinet Room.
PAVED or "Pedestrian Access for Village Enhancement" was announced in this year's budget, and is in support of the United Nations Sustainable Development Goals, which "talk about poverty alleviation, they talk about infrastructure, they talk about sustainable communities, and they talk about climate change," the Minister informed.
"As you know in this wet weather as the rain gets worse sometimes it's difficult for people to walk to and from the villages," he noted.
Forty miles of footpaths, "four feet wide, concrete, four/five inches thick," ranging from 150 ft to over 1000 ft long, will be built across St Vincent and the Grenadines, connecting communities to main roads and each other, Gonsalves explained. He further noted that it was the Ministry of Transport and Works that "refined" the list of footpaths down to the 40 miles.
He explained that this is the first time that a project of this size as it concerns footpaths, will be undertaken.
PAVED, the Finance Minister said, will take around five million US dollars to complete. However, he noted that the Prime Minister had been engaged in discussions with Reem Al Hashimy, who visited St Vincent and the Grenadines in May of this year. Hashimy is the Minister of State for International Cooperation and in her personal capacity is head of the group "Dubai Cares."
"In his conversations with her he convinced the Government of the United Arab Emirates and Dubai Cares to support the PAVED project," the Minister revealed. He said that being from a "flat, dry place", Hashimy was struck by the mountains and hearing about how persons lived, and had to cope with the rains.
"Dubai Cares is giving us 2 million US dollars to commence phase one of the project," Gonsalves further revealed. He stated that phase one of the project will include 20 miles of footpaths which amount to around 160 paths on the mainland and in the Grenadines.
He gave the assurance that the multi-year project will begin its first phase after some of the contractors dealing with school repairs currently in progress are free. This should be after school begins.