Posted on
Customs and Excise Department holds Asycuda sensitization workshop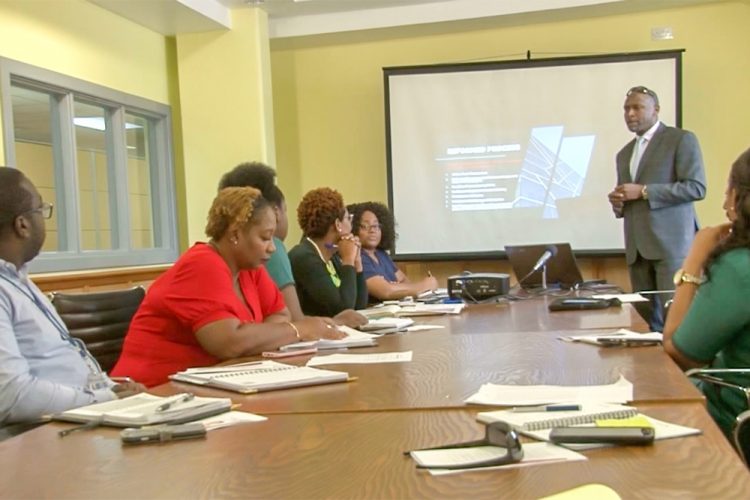 Direct trader input, faster clearance time, and increase in revenue collection are just some of the benefits of using ASYCUDA software. That's the word from ASYCUDA Coordinator at the Customs and Excise Department, Samantha Robinson.
ASYCUDA software was developed by UNCTAD as a means of compiling foreign trade statistics and simplifies procedures for import, export and transit of goods.
To increase awareness of the system, the St. Vincent and the Grenadines Customs and Excise Department implemented the latest version of ASYCUDA World, on Monday April 22, 2019, and brought together stakeholders for a sensitization session on ASYCUDA World.
ASYCUDA Coordinator at the Customs and Excise Department Samantha Robinson said the Customs and Excise Department is committed to "actively improve legitimate international trade and travel while collecting revenue that is due to the state and protecting our borders from illicit trading activities". Robinson explained that Article 10 paragraph 4.1 of the Trade Facilitation Agreement stipulated that members establish a single window.
A single window makes provision for traders to have access to health permits, trade licenses, agriculture certificates, and police permits, among others. According to Robinson, this enables traders to submit documents and data electronically for the importation, exportation or the transit of goods through a single entry point – all trade related and cross border government agencies.
UNCTAD Consultant and former Customs Officer, Fabian Joseph, was the Facilitator of the ASYCUDA sensitization session. He told participants to think about how they can use the information gained upon return to their various offices. With electronic trading on the increase the emphasis he said is on simplifying the process and to make a lot more reliable. "We have the possibility now in ASYCUDA World to offer online banking payments of taxes and fees. The first country to implement this was Belize in the Caricom basin".
The ASYCUDA sensitization session was held on Wednesday, April 24 at the Ministry of Finance conference room.