Posted on
Digicel goes for faster with superfast LTE network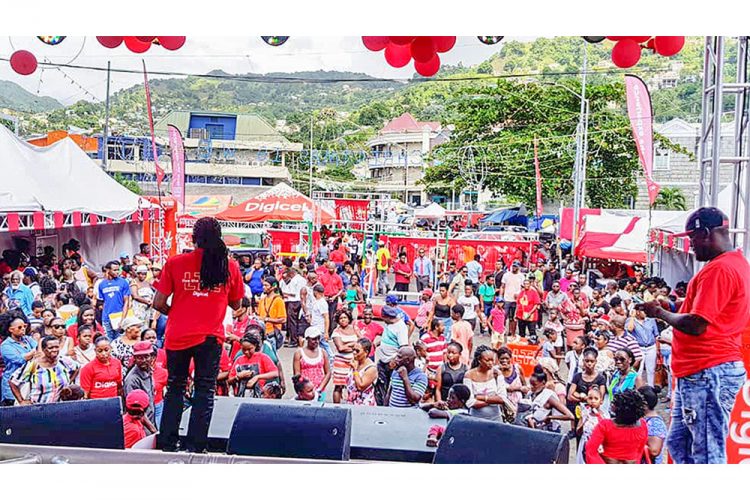 DIGICEL customers can now enjoy blazing-fast mobile speeds on St. Vincent and the Grenadines' first superfast Long-Term Evolution (LTE) network.
The move is part of Digicel's promise to take things to the next level with an ongoing global network expansion. LTE is the very latest in commercially available mobile data technology, packing speeds up to 10 times faster than 4G. It is capable of running multiple applications smoothly, allowing customers to share large files in real-time and multi-task to their heart's content. With speeds that surpass anything on a personal computer, it also enables glitch-free High Definition (HD) videos and streaming in real-time, whether on a smartphone, tablet or other internet-enabled device.
The launch of LTE is another first-to-market for Digicel and is also a major step in equipping SVG with the most modern communications and entertainment infrastructure, while improving the country's rate of internet penetration. To this, Fanta Williams, Country Manager of Digicel St Vincent & the Grenadines commented, "Besides upgrading the way people connect, LTE gives a boost to local productivity and opens up significant earning and employment opportunities for the people of SVG."
In its World Development Report (2016) the World Bank showed how a ten percentage point increase in broadband penetration can increase Gross Domestic Product (GDP) by 1.38 percentage points in developing economies. With LTE, SVG can drive digital transformation and systematically restructure the society, getting the most out of services like e-commerce, e-learning and e-government.
"Digicel brings the first LTE network to St. Vincent & the Grenadines changing the way our customers connect, work and play. We're very excited about moving data at much faster speeds so our customers can enjoy a more seamless experience with us," said Williams. "The new LTE data network will work seamlessly with its existing 4G network – making Digicel the first LTE network to deliver lightning-fast mobile data, covering more than 65% of residents on main land St. Vincent; and will very soon have 100% coverage across all of SVG, being the country's first and only island-wide LTE network.
Additionally, with the launch of the new LTE network, Digicel has rolled out an improved suite of Freedom Postpaid and Prepaid plans, offering customers two hours of free video streaming every day, unlimited WhatsApp, Digicel calling and unlimited LTE data with its new Freedom Postpaid Max plan.
Digicel launched its new LTE network with a grand celebration at Heritage Square on Friday December 14 with a $79 smartphone special, free food and live entertainment and also saw the giveaway of over 50 whole salted ham, bottles of wines and more to customers present at the activity.