Posted on
Recognize dangers of marijuana, don't just glorify it – ministers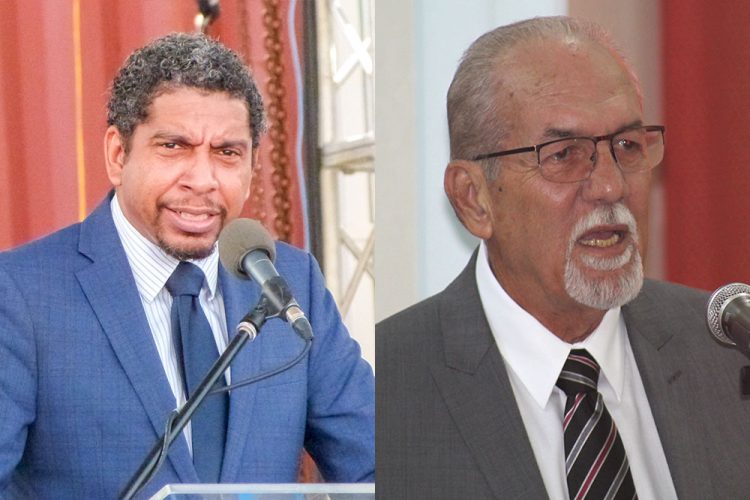 Although they are advocating for the development of a medicinal cannabis industry in St Vincent and the Grenadines, some government ministers have highlighted the potential harmful effects of marijuana use on some individuals.
And this fact is among reasons why such an industry needs to be carefully regulated and not made available for recreational use.
During the debate of the Medicinal Cannabis Industry Bill (2018), which began on Monday and ended on Tuesday morning, some members of the Opposition called for the legalization of marijuana for recreational use as opposed to just on a medicinal basis.
In his presentation, finance minister Camillo Gonsalves quipped that he should probably start using marijuana, given the presentations from some members of the House on the "sacred herb".
But on a more serious note, he said that the harmful effects of the drug is what distinguishes it from any other crop.
"Recognizing it, does not mean that it is not worth exploiting; recognizing it doesn't mean that it's going to kill people, but marijuana has harmful effects," the finance minister said.
Gonsalves cited an article from the New England Journal of Medicine, which highlighted that marijuana use among adolescents was particularly troublesome as the vulnerability of adverse long term effects are more increased among that particular age group.
He added that heavy marijuana use is associated with residual neuropsychological effects.
"You have to regulate it. Just like you would regulate morphine or opium or Vicodin or Percocet, you are growing drugs on the road side. And yes, people smoke it and are fine and even though I heard stories about people killed in the struggle over the years, nobody mentioned that they heard of anybody who smoke weed and chip out and we all know the stories. The point of the matter is we have to recognize them and understand the need for regulation," he said.
Senator Julian Francis also added to the debate by way of personal anecdotes to highlight some of the adverse effects of marijuana.
He said that when he was in St Lucia, his brothers-in-law smoked marijuana frequently. He also said that he has seen men smoking marijuana and drinking alcohol and "it is the worst drunk a man could have".
"I'm telling you, it turns you into a machine that you are not. You feel you can do anything and everything and you get very vicious. When you smoke weed and drink alcohol with it – especially when you drink it with strong rum," Francis said. "So Mr Speaker, there is a bad side to marijuana consumption. I have seen fights and deaths take place because of marijuana. I warn my sons about it, so don't glorify it, that it is just this wonderful, sacred herb."
Two Bills related to marijuana were passed in the House of Assembly this week: the Medicinal Cannabis Industry Bill (2018) and The Cannabis Cultivation (Amnesty) Bill.