Posted on
Patricia James a cut above the rest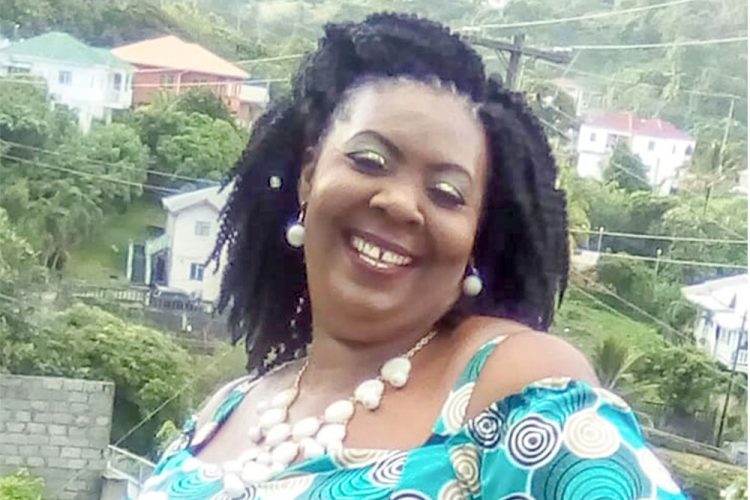 Sewing was never something that Patricia James thought that she would be doing as a career. In fact, it had always been her plan to become an accountant or a Math teacher.
But, it has been 27 years since the Belvedere resident began sewing. Now, many Vincentians think of her as a cut above the rest, having voted her Best Seamstress in this year's Interactive Media's Best of SVG awards.
"Oh my God, it's actually part of me. It's like I must come to do sewing every day. I ask myself, how can I do this thing for so long and actually still love it so much," she told SEARCHLIGHT this week.
James explained that her career started after she saw an ad in a newspaper for a nine-month sewing course. While she had some reservations about participating for the prescribed period, the seamstress decided to complete the course anyway.
And now, James creates casual, work-wear and wedding attire for her clients. When the school year opens, one may also find the seamstress and her assistants working to complete school uniforms for children of all ages.
The skilled garment maker said that she can make a cut and sew a skirt in 20 minutes, while straight dresses tend to take a little less than an hour.
"I programme myself. Whatever comes, mentally, I just tell myself that it has to be done. I'm not even sure what I love to do most," she said. "But I have to do it so I will just do it. I won't moan and groan over it, I'll just do it."
When the mother of one isn't sewing, she enjoys going out and singing at karaoke. And despite her bravery in that setting, James admits that she was "really, really frightened" to go up on stage to collect her Best of SVG award.
She said that this was the second time that she was nominated in the Best Seamstress category but she did not win the previous year.
"I had to make it this time," James said. "If I stood up two more minutes on that stage, I would've fall down. My knees were wobbling. Im sitting there and I know they said it, but I wasn't sure. It was someone that told me 'Pat did you hear? They said it was you'."
James also said that winning has made her want to deliver even more on the work she does for her clients and she takes even greater care in ensuring all garments are made right and suited to the client's body.
But the seamstress said that her assistant always reminds her the although she was voted Best of SVG, no one is perfect.
"I would like to say thank you again to the people of St Vincent for selecting me to be the best seamstress. I always try to live up to what they voted me to be and thank them because my customers, I think they really really had it on their heads about voting for me and they see it as theirs and I agree with them. I thank them and thank everyone and hope I can always live up to their expectations, keeping in mind that I'm not perfect," she said.
James can be found in Belvedere or contacted at 1(784) 456 – 8912 or 1(784) 530 – 2353.