Posted on
Many job opportunities to be created within the cannabis industry – Caesar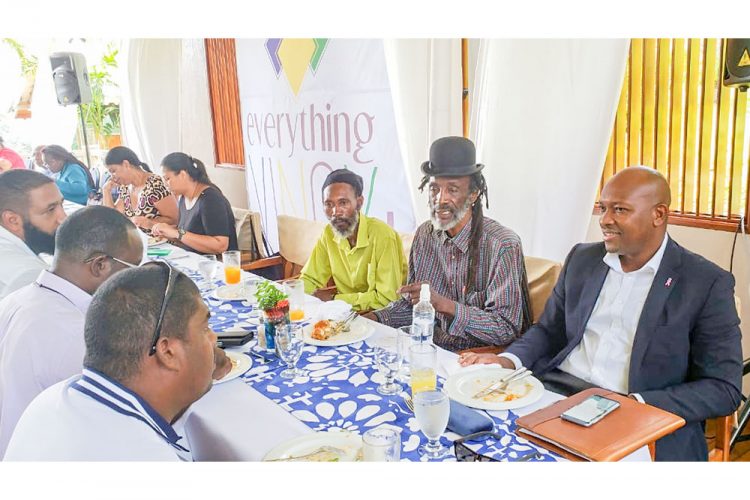 Several areas in the private sector will benefit from jobs that will materialize due to the development of a cannabis industry in St Vincent and the Grenadines.
Saboto Caesar, the minister of agriculture, was addressing a luncheon organized by the Chamber of Commerce at the Beachcombers Hotel last Friday, when he highlighted possible job opportunities.
Caesar spoke on the topic; "The Medicinal Cannabis Industry – Prospects and Opportunities for the Private Sector".
"There's a need for an internationally accredited lab for a company to address the issue of a seed to sale tracking system and in the case of cannabis for religious uses, from the seed to the altar. This definitely is a very detailed and expensive exercise and it creates an opportunity for persons in the private sector," he said.
The minister also said that the laws, which are expected to be in place by the end of 2018, require that individuals obtain a special license to be able to transport cannabis within the country.
And he said that specialized vehicles will have to be utilized, which opens up another opportunity for persons in the private sector.
Security is another area where the private sector will be able to benefit.
The minister said that persons who are investing in cannabis will have to seek the services of approved security companies.
"From a legal standpoint, the international conventions, they outline that there's a need for an authority to govern the cannabis space which is going to be created.
So, it will not be run by the ministry of agriculture or the minister of agriculture, it's an independent body established by the state but set up in such a way that it can carry out its functions in a very detailed way," he said.
The minister also outlined several features of St Vincent and the Grenadines, which will help to foster a sustainable modern medicinal cannabis industry.
Some of these features include the volcanic soil and warm temperatures which will help in reducing the cost of production, making it much lower than in other countries like Canada.
He added that the recent ban on glyphosate products including Touchdown, Round Up and Glyphos assists in this country's thrust towards organic production.
Caesar also said St Vincent has international airway and seaport connectivity, an excellent water supply, a stable currency and a history of agriculture production.
Three bills related to a cannabis industry in this country had their first reading in Parliament in September.
These are the Medicinal Cannabis Industry Bill, Cannabis Cultivation (Amnesty) Bill and the Permitted Use of Cannabis for Religious Purpose Bill.