Posted on
AIA to see direct charter flights from USA, Canada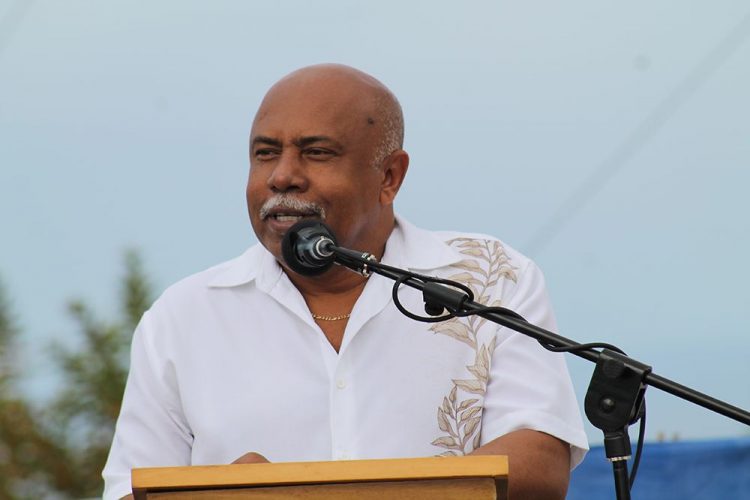 For the next few months, several chartered flights will allow persons living in Canada and the United States of America (USA) to fly directly into the Argyle International Airport (AIA).
Minister of Tourism Cecil McKie revealed last week that the first charter for this quarter of the year took place on the morning of October 23 and those flights, linked to Sunwing Airlines, will continue every other week into January.
The Minister said some of the charter flights for December are filled, while other are 80 per cent filled.
"That is why I indicated December is going to be a good month," said McKie, while addressing the issue of arrivals by air.
He noted also that Air Canada will have its first flight into the AIA on December 14 and that too is filled, while the flight scheduled for December 21 is 85 per cent filled. He noted that there are also Air Canada flights scheduled up to April next year.
McKie revealed that after the last Air Canada flight, "Sunwing will pick back up when Air Canada ends in April."
Speaking more about flights into the AIA, the Tourism Minister said that EasySky Airlines continues its weekly flights here.
In relation to EasySky, one week in October saw 74 persons arriving here from Cuba, while another week saw 65 persons. Last week a flight brought 82 persons from Cuba. The Cubans are engaged in shopping tourism and according to McKie, the trend is "at its best and growing."
He added, "…and they (Cubans) are visible on the streets and we are happy to facilitate this type of tourism, which is a growing interest to us here."
McKie revealed that persons also come from other countries to the AIA to catch flights to go to Cuba.
"…So, we can see this developing into SVG as a link/hub for other countries and discussions are ongoing where this is concerned," stated McKie.(LC)