Posted on
SVG set for bumper cruise ship season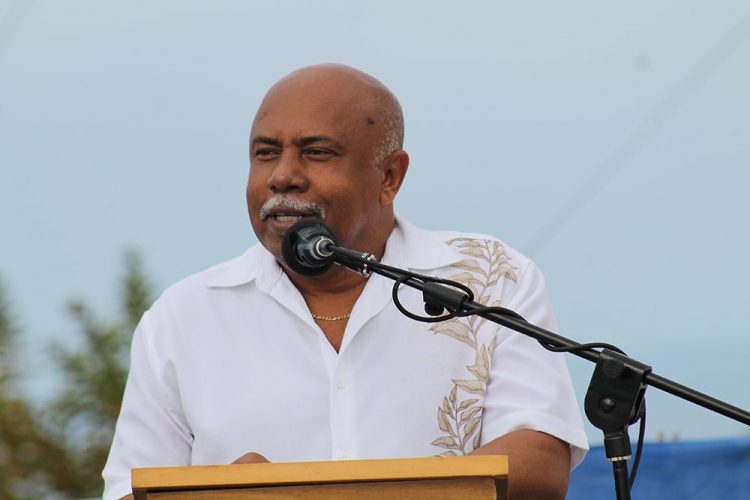 St Vincent and the Grenadines (SVG) is set to have a bumper cruise ship season.
And this is evident as just over a week into the start of the tourist season, the numbers are already showing a huge increase.
Minister of Tourism, Sports and Culture Cecil McKie told reporters on Tuesday that so far, arrival by sea in July went up by 4.2 per cent, while for the period July 2016 to July 2017, those figures are up by 15.5 per cent.
McKie said that on October 26, the first vessel, which has its home base in Spain and leaves from the Spanish countries in the region, made its inaugural visit here and Ministry officials boarded the ship and gave a token in appreciation of the ship choosing SVG.
The Tourism Minister said that the 315 cruise ship calls that have been identified for the season (October 26, 2017 – April 2018) is exciting news for the country.
He noted that this number is a 23 per cent increase on calls from last year (256 calls) and the Ministry is expecting that those numbers will increase as the season progresses, as is the case each year.
It was also revealed that in terms of the capacity of the ships, there has been an increase in terms of ships coming to the country with a full capacity of passengers.
McKie noted that last year, this country welcomed the Britannia and that ship did seven calls and has been listed for 10 calls this time around. This ship has a capacity of 4,000 passengers and 1,700 crew.
Also, The Fantasia, with a passenger capacity of just over 4,300 and 1,800 crew will make 10 calls.
"…So, that should give you an idea of what is going to unfold for us this cruise season," said McKie, who is calling on persons to take advantage of the season.
The Minister, however, said with the increase in arrivals, a number of services, like land tours and taxis, will be put under stress.
"…Therefore, we are asking Vincentians to respond positively, work with the agents; they will identify what is required and Cabinet is willing to offer incentives to persons who are willing to get new vehicles to be able to assist with the movements of persons with this increase," stressed McKie.
According to McKie, also on the rise are visits by yachts.
"We expect that this will be a similar situation with visit by yachts because we know that there is considerable damage in the northern part of the Caribbean region and we suspect that yachts will chose St Vincent and the Grenadines as one of their preferred destinations to sail to because we have the waters for sailing and diving and we expect the arrivals will increase," said McKie.(LC)