Posted on
Road repair programme has commenced – Francis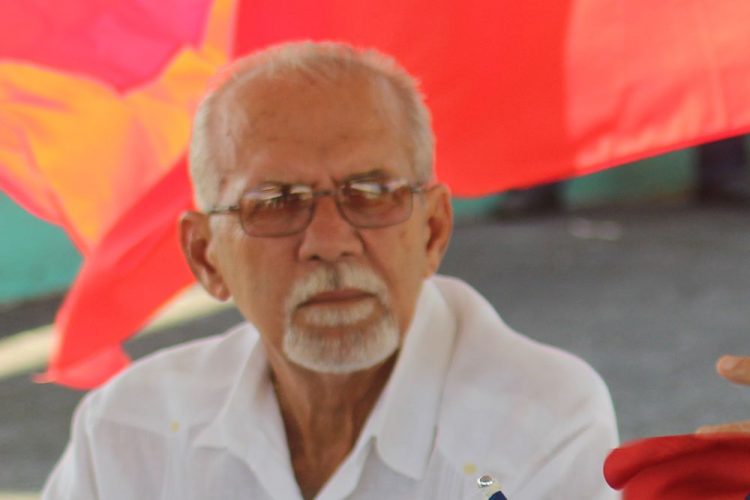 A programme to fix the 10 worst roads in every constituency, including Central Kingstown, is being carried out by the Government.
In Parliament on October 5, Minister of Transport and Works Julian Francis shared this information while responding to a question regarding the repair of certain roads in Central Kingstown.
In answering the question, the Minister spoke in context of the recent strike by minibuses in the Redemption Sharpes area of Central Kingstown.
"I do not have a dispute with the minibus men and Minibus Association," Francis said.
"The president of the Minibus Association called me and said that the fellas are threatening to strike because we are not finishing the roads… they didn't say that we're not fixing them…but that we are not finishing them," the Minister further explained.
He asserted that Central Kingstown at this point has already received a good deal of support in this area from the Government.
"Central Kingstown has benefited significantly from road works and road repairs," he said. "From the time we took over the Asphalt Plant at Argyle, Central Kingstown was one of the guinea pigs of the trial run."
The minister then listed roads that had already been fixed in the area.
He also stated that repairing the roads is difficult because of old vehicles and construction material, which he had asked the residents of Central Kingstown to organize to have removed.
According to the minister, the contractors have complained that they have to pave around tires and bumpers.
With reference to the work that will be carried out in Central Kingstown, the minister said a programme is underway wherein the 10 worst roads of every constituency are selected and the attention is now being given to the first five.(KR)