Posted on
First Caribbean-based international land, property consultancy launched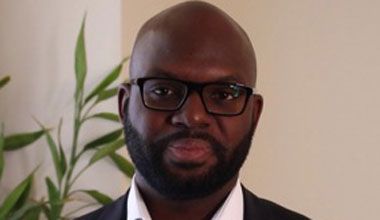 Former Consultant to the United Nations Human Settlements Programme (UN-Habitat) and Global Land Tool Network (GLTN) Jamal Browne believes that there is an urgent need for matters related to land and property to be mainstreamed alongside other national and international development priorities – particularly within developing countries. {{more}}
According to Browne, while there are numerous international organizations that have demonstrated their commitment to tackling some of the most complex land and property issues across the developing world, the acute dynamism of contemporary international development is urgently demanding greater innovation from land and property experts and other leading stakeholders.
It is with this urgent demand for innovation in mind, that Browne – a final-year doctoral candidate with The University of the West Indies, St Augustine, and an EKACDM 2014-2015 scholar – has taken the bold decision to establish Land and Property Network (LPN).
LPN is a Caribbean-based start-up within the global land and property sector. It was created with the information dissemination and consultancy needs of international land and property stakeholders – in civil society, international development, government, and the private sector – in mind.
According to Browne, LPN seeks to promote socially responsive, economically viable, and environmentally sustainable practices within the land and property sector – in keeping with the globally-accepted Sustainable Development Goals (SDGs), and global best practices in large-scale land-based investments.
Browne – considered one of the Caribbean's leading thinkers on the subject of Land and Property – stated that LPN's consultancy services, and media and communications products are expected to meet the highest international standards, and are specifically geared towards addressing the most urgent land property issues across the developing world.
These issues include, but are not limited to: Sustainable Land Management; Land Tenure Systems Development; Land Governance; Large-Scale Land-Based Investments for agriculture, tourism, and industrial development; Land in the Context of Disaster Management and Disaster Risk Reduction; Sustainable Urbanization; Slum Upgrading; and Sustainable Housing.
According to Browne, the task of creatively demonstrating the linkages between Land and Property and other globally-resonating subjects, such as Climate Change, the development of Nationally Appropriate Mitigation Actions (NAMAs), National Adaptation Plans (NAPs), Energy Security, Sustainable Urbanization, and Food Security, rests squarely on the shoulders of his generation of Land and Property experts.
Browne, therefore, considers LPN a "natural and timely response to an urgent need"; and believes that his expertise and passion for Land and Property, combined with his proficiency in Media and Communications, have optimally positioned him to lead what he considers a "new movement within the global land and property sector."