Posted on
I see no issue with sentencing of former registrar – DPP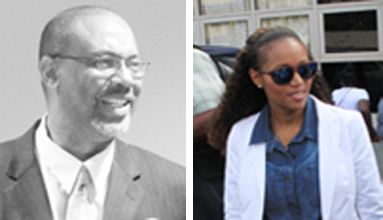 Director of Public Prosecutions Colin Williams says he sees no issue with the sentence acting magistrate Carla James imposed on former registrar of the High Court Tamara Gibson-Marks.{{more}}
"If I see there was a flaw in her reasoning, I am entitled to appeal, but she gave a reasoned decision," the DPP told SEARCHLIGHT last week, following the sentencing of Gibson-Marks on October 14.
Gibson-Marks, who, on October 7, pleaded guilty to theft of $21,925, was fined $4,500, to be paid in one month or in default, go to jail for three months. She also pleaded guilty to abuse of office and was fined $6,000 in three months or in default, spend six months in jail.
"She (Magistrate James) points to a Court of Appeal decision and what they had to say. She followed that. And also pointed to what the High Court has done in similar cases. The law is the law," the DPP added.
Attorneys Alberton Richelieu and Duane Daniel represented Gibson-Marks.(KW)