Posted on
Curry Chicken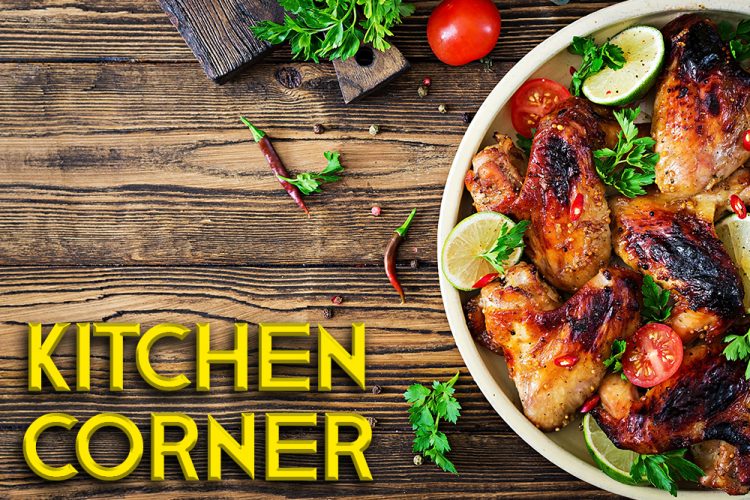 You may be asking yourself who doesn't know how to make curry chicken. In my younger days I simply couldn't get it right. So for those who may be struggling, I'm here to the rescue.
You will need:
1 medium onion, sliced
4 large garlic cloves, peeled
1 inch fresh ginger, peeled
3/ 4 cup cilantro or basil, packed, divided
1 hot pepper
3 tablespoons curry powder
4 pounds chicken drumsticks, skin removed if you wish
3 tablespoons oil
1/ 2 cup chicken broth, water
1 medium leaf broad leaf thyme
1/ 2 teaspoon salt, or to taste
1 leaf chive, finely chopped, optional garnish
1 tablespoon cilantro, chopped, optional garnish
Method:
To a food processor or blender, add the onion, garlic, ginger, thyme, cilantro, hot pepper and curry powder (remove the seeds from the pepper for less heat). Pulse 5-6 times or until you get a coarse paste, scraping down the sides with a spatula as needed. Add 1-2 tablespoons water to help it come together if needed. Rub the chicken pieces all over with the curry paste. Optional: Marinate for 10 minutes up to one hour covered in the fridge. Place a large skillet or heavy-bottomed pot over medium-high heat. When hot, add the oil and chicken pieces one-by-one. Fry for 1-2 minutes and add the broth or water. Once it boils, reduce heat to low and simmer partially covered for 30 minutes. Add a little more water if the sauce gets dry. Check the chicken and boil uncovered for 10 minutes to thicken the sauce slightly if needed. Garnish with the optional cilantro and green onion before serving.
Tips: Alternative method. You can chop up and grate the ingredients and add them with the chicken. Place the curry in the oil to fry for a few minutes to help unlock its flavour, then add the chicken and seasonings to fry (get some colour as we say), then add the water and let boil.