Posted on
Proposed date set for reopening of schools is October 4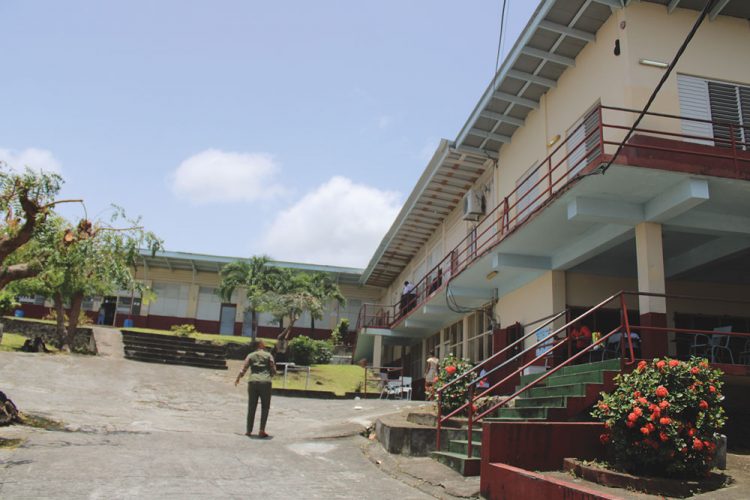 OCTOBER 4 is the proposed date for the reopening of schools for the 2021/22 academic year.
This was disclosed by Prime Minister Dr Ralph Gonsalves while speaking on VC3's Round Table talk programme on Wednesday evening.
"We intend to start school on October 4th, the new school term, so we have to get people out of the shelters and we have to get the schools repaired," the Prime Minister said.
Schools across St Vincent were activated as shelters for evacuees from the red volcanic hazard zone, following the eruption of La Soufriere in April.
The first explosive eruption took place on April 9, just days before face to face classes were scheduled to resume for the first time this year due to the COVID19 pandemic.
Gonsalves also said on Wednesday that there are currently 44 active shelters with 1970 occupants.
While speaking on NBC radio this week, he disclosed that of these shelters, two are community centres; six are churches; five are learning resource centres, one is a campsite and 30 are schools.
"You see why it is vital for us to be trying to get people to go back, once it is safe…" he said.
SEARCHLIGHT obtained a copy of a memorandum sent to the Heads of all education institutions this week from the Chief Education Officer, Elizabeth Walker, which outlines dates for the first, second
and third terms.
According to the document dated July 14, professional development week in the first term is proposed to take place from September 20 to September 24.
The reopening of schools is October 4 and December 17 is the proposed date for the end of term one.
Christmas break is likely to last for two weeks and the document signed by Walker, indicates January 3 to April 1, 2022 as the duration of the second term while tentative the dates for the third term is April 19 to July 1, 2022.
Two temporary schools are being constructed; one at Arnos Vale, on the tarmac of the decommissioned ET Joshua Airport, and the other in the Grand Sable area.
Curtis King, the Education Minister, told SEARCHLIGHT recently that both facilities are being constructed by BRAGSA.
The temporary structure at Arnos Vale will accommodate students from the Thomas Saunders Secondary School while the Grand Sable structure will house students from the Sandy Bay Secondary School. These temporary structures will also include staff room, kitchen, classrooms, science labs and washroom facilities.