Posted on
King charged with breaching Immigration, Customs regulations, protocols at AIA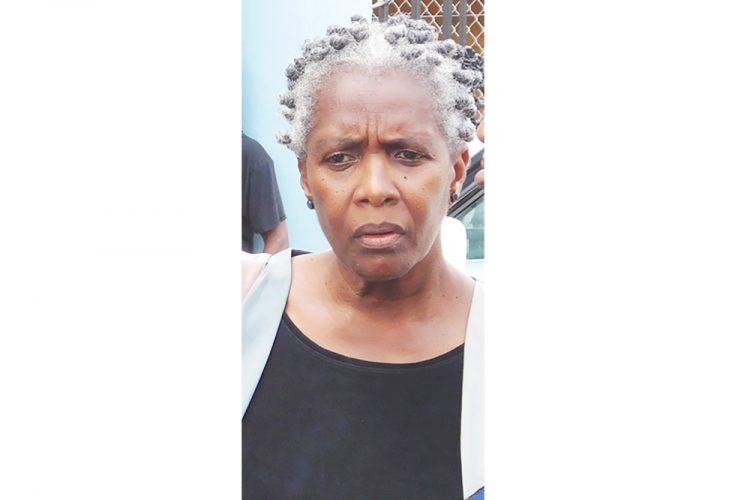 Political activist Luzette King has been charged in relation to an incident that took place at the Argyle International Airport (AIA) on Saturday, January 30.
King, an American citizen, yesterday appeared virtually before Chief Magistrate Rechanne Brown, charged that on January 30 at the AIA, she breached immigration and customs regulations and protocols.
Represented by lawyer Kay Bacchus-Baptiste, King was given bail of EC$2000 and scheduled to return to court on Thursday, March 11.
She is said to be currently in quarantine at a local hotel.
On the date in question, it is alleged that King ran out of the AIA without going through the usual immigration and customs procedures.
King, a Vincentian by naturalization having been born in Curacao to Vincentian parents, is said to have arrived at the AIA on January 30 without a confirmed booking at a COVID-19 approved accommodation to spend her mandatory 14-day quarantine.
On being told she would have to return to the United States if she did not stay at an approved accommodation, King is alleged to have run from the nurses' room located in the AIA terminal building, out to the airport parking lot where she was apprehended by a customs officer and taken back to the immigration department.
"…They offered me two choices, one, I was to book a 14-day quarantine there and then, or go back on the plane, and yes, I ran to hell out, because I thought my taxi would have been there and I would have gone in that taxi.
"I would not have made him drive away, but I would have give them hell to get me out of that vehicle…that's why I ran out…they manhandled me and brought me in and the customs officer said we are going to determine what happens to you here," King said during a Facebook Live broadcast one day after she was sent back to the US onboard the American Airline (AA) aircraft that had brought her from Miami.
On Saturday, February 6, King once again returned to SVG onboard an AA flight and is alleged to have told health officials that she did not have a negative PCR test or a booking at a Covid-19 approved hotel.
Reports are that King actually did have a negative PCR test in her possession and a receipt showing that she had paid for an approved quarantine facility, but refused to show authorities the documents when asked for them.
She was placed back on the AA flight that brought her to SVG after which she is alleged to have laid herself on the floor of the airplane and begun screaming.
American Airlines officials are said to have declared King a travel risk and she was removed from the airplane, after which there is alleged to have been a standoff between King and the authorities.
She was taken to the Biabou Police station where she was charged in relation to the January 30 issue.