Posted on
Eight district health centres to be designated 'flu clinics from today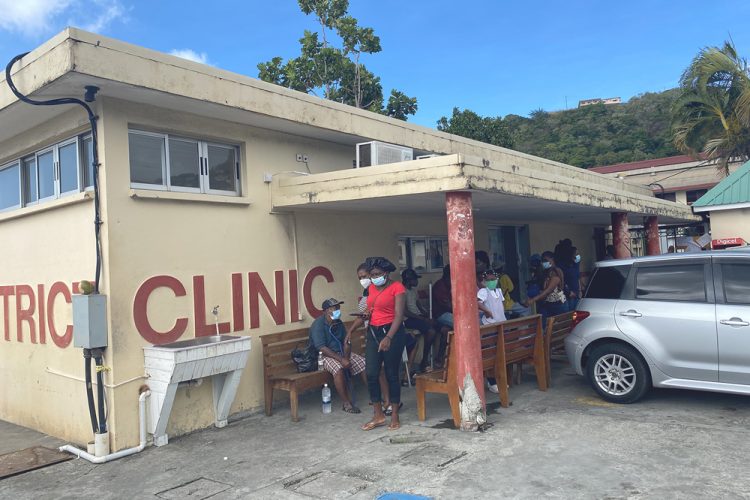 EIGHT DISTRICT HEALTH CENTRES around the country have been designated 'flu clinics' and from today will offer only Covid-19 related services.
The move has come after a "review of services" by the Ministry of Health and the decision taken to move towards single service clinics, chief medical officer Dr Simone Keizer-Beache told SEARCHLIGHT yesterday.
She said this would mean that the clinics persons attend for Covid-19 testing would not be the same as those that are providing regular community health services.
This move is to decrease the likelihood of infections.
"..We decided especially because we want to protect our vulnerable populations, like those persons coming for the Diabetes and Hypertensive clinics, that we would separate the services," she indicated. This is even though the clinics being used for both regular services and testing, had special areas in each clinic where the patients with Flu-like symptoms would go.
"Still, it is best if we have a completely separate clinic being used for the persons with flu-like symptoms or contact tracing testing," she stated.
In his address to the nation last night, Prime Minister Dr Ralph Gonsalves said basic public health services must be maintained in addition to providing Covid-19 services.
"We cannot drop our guard on the vital matter of maintaining basic, essential public health care for the population. Indeed, the maintenance of a sound primary and public health care system is an essential prerequisite in the overall fight against Covid-19."
The Prime Minister indicated that it is not an "either or choice", and that both are fundamentally interrelated.
"It is for this reason that the health authorities have organized the primary healthcare delivery in such a way to address both the Covid battle and the primary healthcare requisites in a judicious and a balanced apportionment of the twin sets of tasks between the 39 clinics, polyclinics, rural hospitals and health centres," he revealed.
A release from the National Emergency Management Organization said persons with flu-like symptoms and close contacts of confirmed positive cases should seek health care at the following district health centres which will offer only COVID-19 related services: 1. Chateaubelair Health District -Coulls Hill Health Centre 2. Pembroke Health District – Layou Health Centre 3. Kingstown Health District -Kingstown Health Centre 4. Calliaqua Health District – Calliaqua Health Centre 5. Cedars Health District – Biabou Health Centre 6. Marriaqua Health District – Levi Latham Health Complex 7. Georgetown Health District -Georgetown Health Centre, Sandy Bay Health Centre.
All of the remaining community health facilities on the mainland will continue to offer routine primary health care services.
The Stubbs Polyclinic and the Buccament Polyclinic will, in addition to their routine services, offer exit screenings by appointment.
The health facilities in the Northern and Southern Grenadines will offer both routine and COVID-19 services as required.