Posted on
Man, awaiting extradition hearing, granted bail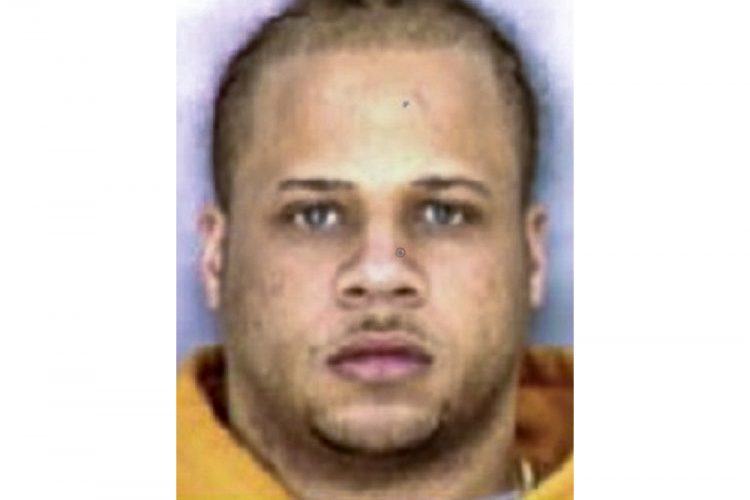 A man awaiting an extradition hearing in relation to charges from the United States, has been granted bail after his lawyers raised certain concerns.
Kern Mayers last made headlines when he was apprehended by the police on December 10, as a man wanted in Pennsylvania, United States (US) and being on that state's "Ten most wanted" list.
Mayers, a resident of Campden Park, was employed at an automotive parts store in Kingstown.
At the Serious Offences Court (SOC) yesterday, January 11, the prosecution indicated that their concern in the matter is that Mayers was allegedly on bail in another jurisdiction when he skipped that bail and came to this country.
"We are concerned that a similar thing can happen," Senior Prosecutor Adolphus Delplesche posited.
While his travel documents may be surrendered, the prosecution noted the nature of our borders.
Counsel Joseph Delves, who appears in the matter with counsel Grant Connell, defended their client's right to bail.
His "short response" to the prosecution's submission was that conditions could be attached to Mayers' bail to ensure he appears at his committal.
"My learned friend did not say that this matter concerns an alleged offence that took place 15 years ago, and that is a huge consideration," Delves posited.
He said that one of their grave concerns about the matter is the length of time that has transpired.
"The offence, as the court would recall from his papers, stems from a trafficking charge," of 1.27g of cocaine, the lawyer noted. He said the court must consider also that the drugs were tested in June 2019.
"Now this is not the committal hearing, we can take those points at a different time, but I'm just pointing these things out to you, because it informs you," the lawyer told Chief Magistrate Rechanne Browne.
He also questioned why the United States of America is seeking to extradite his client after 15 years, and contemplated on what has happened to the 1.27 grams of cocaine between 2006 and 2019.
Further, the evidence is that Mayers is a Vincentian, and has ties to this country.
In conclusion Delves stated "I think down the road when we come to the committal hearing, we would have quite a lot of argument on limitation," and directed the magistrate to the fact that the complaint which Mayers is indicted for is a fresh complaint filed in 2017.
The chief magistrate acknowledged that they highlighted certain issues which are of concern, such as the length of time passed.
"…We also have to think, as well, globally, and also when would America be ready for this matter," she noted.
In the circumstances, Browne indicated that she would grant the accused bail.
After consideration she decided on a sum of $40,000, with one surety. Stop notices were placed at all ports of entry and exit and reporting conditions for Mayers to the Questelles police station were fixed for every Monday.
The next date on which the matter will be called is April 12.
Determined to hide from the cameras, Mayers walked backwards out of the door leading to the court, with his arm held up, following the advice of a lady who went to pains to warn him and other inmates to hide their faces.
The Pennsylvania Crime Stoppers website disclosed that Mayers was wanted for on incident which occurred on January 4, 2006 at the Home Depot and Burlington Coat Factory Shopping Center on Mundy Street, Wilkes-Barre Township, Luzerne County. On this date, Mayers is said to have, in an attempt to flee from the police who tried to initiate a traffic stop, struck several vehicles and injured police officers.
However, after a vehicle and foot pursuit, he was apparently captured.
A wanted bulletin was issued on January 25, 2006 when he failed to attend his scheduled court hearing, but he was not put on the 10 most wanted fugitive list on the Crimestoppers website until September 2018.
According to a Pennsylvania State Police (PSP) release, he was put on the "Ten most wanted" for felony drug charges in Luzerne County from 2006.