Posted on
SVG records 16 Covid-19 positive cases in one day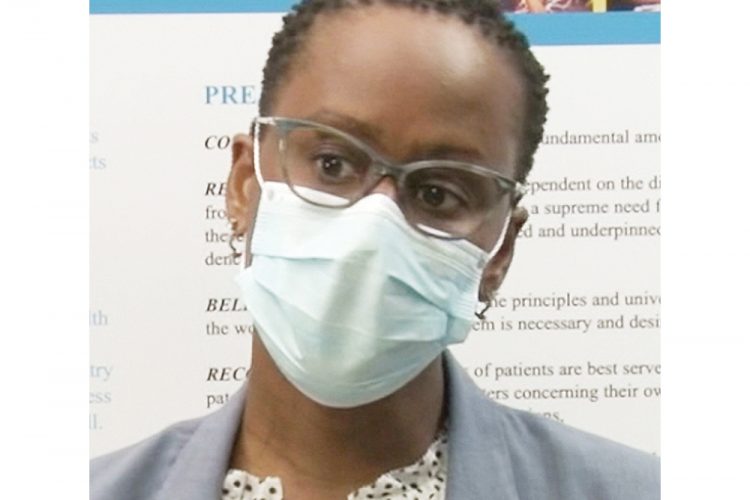 The number of COVID-19 cases in St Vincent and the Grenadines increased rapidly this week with as many as 16 cases being confirmed in one day.
Included in the number of growing cases are local individuals with no recent travel history and these cases are currently under investigation by the Ministry of Health.
In this week alone, SVG recorded 25 positive COVID-19 cases, which reportedly includes at least two frontline workers and six police officers.
Several public servants, including high ranking officials from the Ministry of Health and the high command of the Royal St Vincent and the Grenadines Police Force are also currently undergoing quarantine.
On Wednesday, 16 new cases were confirmed, five of which were recorded in non-national adult travelers while the other 11 cases were adult Vincentians with no recent travel history.
A release from the National Emergency Management Organization (NEMO) said the non-national adult travelers arrived from the USA and the United Kingdom between December 26 and January 3 with negative PCR tests but returned positive results in subsequent testing.
Of the 11 local cases recorded on Wednesday, 10 can be linked to previously identified positive cases while the 11th cases remain under investigation.
Up to press time, a total of 149 cases have been recorded in SVG, 100 of which have recovered, leaving 49 active cases.
Of these active cases, 23 are local confirmed cases.
Dr Simone Keizer-Beache, the chief medical officer said on Tuesday that authorities had identified at least two clusters where positive local cases could be linked in various instances.
"A cluster is a group of persons who test positive and they are related either by time, or they are related by the geographic location of where they are or the common exposure," she explained during a virtual press conference held via the ZOOM platform. "So for example, we have identified at least two clusters, where those persons either work in the same area, they congregate in the same area or they attended an event."
The chief medical officer assured that the health authorities were actively investigating the other local cases that did not immediately fall into the two identified clusters to determine the link between the local positive cases.
Given the lack of recent travel history in these local cases, it is still unclear where any of the local cases contracted COVID-19.
But Keizer-Beache said on Tuesday that the ministry is still not referring to the local cases as community spread.
"Rather, we are saying that we are investigating and we have made some significant progress in terms of getting the linking and we are going to continue to investigate and go along that way," she said.
On Wednesday, the ministry of health issued a release revealing that Keizer-Beache, the permanent secretary, Cuthbert Knights and health minister, St Clair Jimmy Prince were all placed in quarantine "out of an abundance of caution", after it was found that the three had been exposed six days prior to an individual who tested positive for COVID-19.
The three high ranking officials tested negative earlier this week but were placed in quarantine, along with two other workers at the health ministry, for a five-day period, which is scheduled to end tomorrow, January 9.
Commissioner of Police Colin John told SEARCHLIGHT yesterday that Deputy Commissioner of Police Frankie Joseph tested positive for COVID-19.
As a result, several members of the high command, including the COP were ordered to quarantine on Thursday morning, having potentially been exposed in recently held meetings which were attended by Deputy Commissioner Joseph.
The health ministry officials, along with the high-ranking officers all continue to work remotely while in quarantine.
As a direct result of the increased positive cases of the virus, it is now mandatory for members of the public service to wear masks and other appropriate facial coverings at the workplace.
Visitors to these offices are also required to wear masks and appropriate facial coverings in order to be allowed access to do business.
It is also strongly advised that everyone adhere to these mask-wearing protocols during their commute in public transport but also in public spaces.
Many private entities have also followed suit, making it a requirement for both workers and visitors to wear masks in order to enter the establishments.
Hand washing/sanitising and social distancing have also been strongly reinforced.