Posted on
Young chef shot dead in Sharpes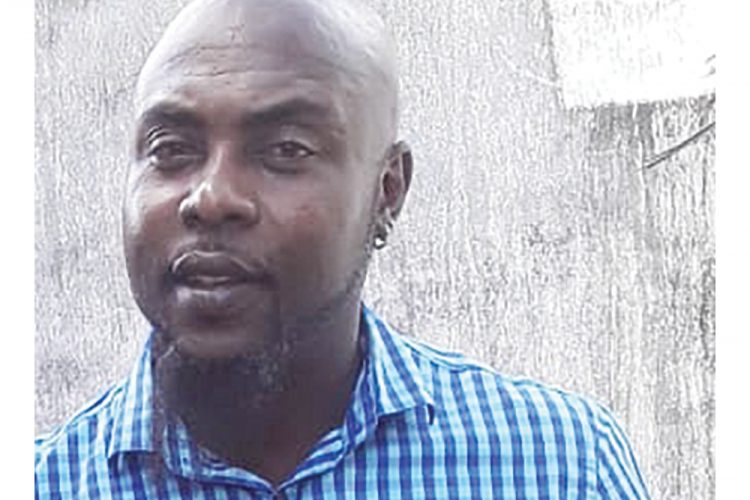 When a close friend of Colmore "Short Man" Edwards heard he had been shot and killed, a robbery gone wrong immediately came to her mind.
When she found out it was not a robbery, she entertained the idea that it was a case of mistaken identity.
Edwards, 42, was shot and killed in Redemption Sharpes at around 10 pm on Tuesday December 8.
The 31st homicide victim for 2020, Edwards is originally from Petit Bordel. He moved to Redemption Sharpes over 19 years ago, but was residing in Kingstown Park at the time of his death.
According to a female friend of Edwards who spoke to SEARCHLIGHT on the condition of anonymity, Edwards was in a shop close to the Playing Field in Redemption Sharpes when two masked gunmen came to the area.
The female said a man who was at the scene of the crime told her that the two masked gunmen came up to the group of about 10 men and began looking into their faces.
"So when the gunman come to he (Edwards) now, he run and the gunman run behind he," the woman told SEARCHLIGHT, who added that when she went to where Edwards died, she observed a gunshot in one of his feet and what looked like a bullet wound to the head.
"He does hustle and when he done hustle he don't go home.
"He does be on the block up dey gambling in the shop and normally I would tell him 'Cally you remember you hustling and you don't know who watching you when you going home'.
"So last night when I heard the shots and my friend say 'Short Man dead', all running through my mind is that Short Man going home and they rob him," said the women who described herself as being "devastated and shocked".
She said that Edwards was a chef and would normally sell food on the block where he was killed.
"Crime out of control. I use to always warn him about the company he keep and we used to argue over it. I just want justice," said the distraught woman who revealed that Edwards was the father of a 15-year-old son who resides in Canada from where he (Edwards) was deported a few years ago.
She said she will always remember the way he died as he had just sent to her for his dinner, but did not get to eat it.
"I had to give it (dinner) away…he dead like a dog, one of them stray dog, just lying there," said the woman.
"But honestly, them saying them take him for the wrong person," she added.