Posted on
NDP's Shevern John still looking at her options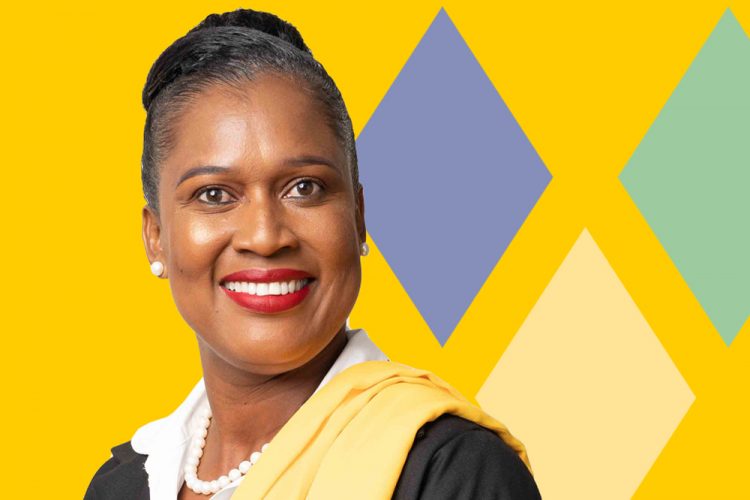 Although she has had a discussion with president of the New Democratic Party Dr Godwin Friday, Shevern John says she cannot confirm whether she will be a senator on the Opposition side of Parliament.
John, an educator, contested the 2020 General Elections in North Windward on a New Democratic Party (NDP) ticket.
The first time NDP candidate amassed a total of 2607 votes at the polls, just 62 votes fewer than her opponent, ULP's Montgomery Daniel, who was elected as the constituency's parliamentary representative for a fifth consecutive term.
"I have spoken with him (Dr Godwin Friday) and I am awaiting further discussions with him," John told SEARCHLIGHT Thursday evening in relation to whether she will become a senator in the House of Assembly.
In order to contest the November 5 elections, the educator had to resign from the public service prior to being nominated as the NDP's candidate for North Windward on Nomination Day.
Her resignation was despite provisions in the Collective Bargaining Agreement, which allow for teachers who are members of the Union for three years, to receive up to six months' no pay leave to contest general elections.
The agreement also notes that in the event that the member is unsuccessful, that member would return to his/her original post or one of equivalent status with all benefits intact.
Prime Minister Dr Ralph Gonsalves said recently that he had spoken with the head of the Public Service Commission about the rehiring of teachers.
He said teachers who contested in elections from 2010 onwards, who are not yet of retirement age and want to return to teaching, may reapply to do so.
"I'm still looking at the options. I can't say now," John told SEARCHLIGHT yesterday when asked whether she intended to reapply for her teaching position.
Calls to Friday, the opposition leader designate were unanswered up to press time.
The first sitting of Parliament, following the 2020 General Elections, is scheduled for November 30.