Posted on
Disrespectful youth apologises to SOP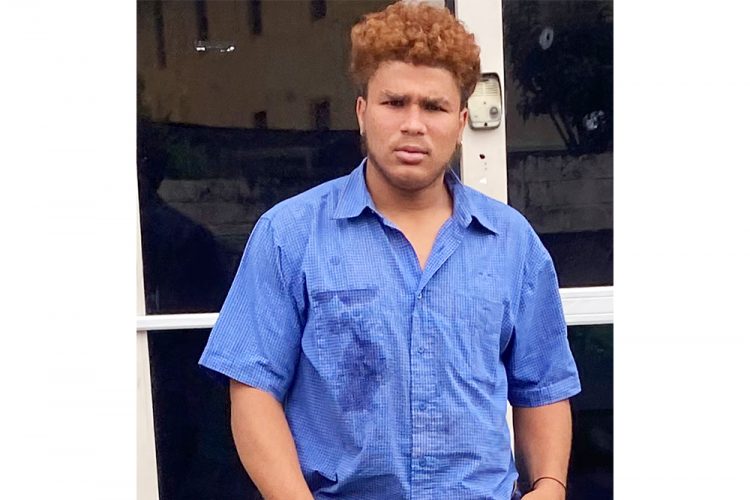 A 21-YEAR-OLD EMPLOYEE of "Terry's Meats" in Kingstown has been bonded and made to apologize after telling a uniformed Superintendent of Police (SOP) patronizing the shop that he was "f**king dotish".
Augustine Soleyn of Belair was afforded a full trial at the Kingstown Magistrate's Court, during which his employer, Terrance Gibson was called on to give evidence.
Soleyn, who is still an employee of the shop, defended himself by giving much the same version of events as the prosecution, except omitting the expletive.
He had been charged with, on August 6, in a public place, to wit "Terry's Meat Shop", Bay Street, made use of indecent language to Joel James, SOP, namely "Nah the same thing Terry ask yuh, yuh so f***ing dotish".
The defendant claimed that on that day, he was called out of the back of the shop because someone was asking for a cut of beef to roast. He came out and asked the "officer" "how muh pounds yuh want? How muh pounds yuh want?", which he later admitted that he said roughly, because he is a rough person.
Soleyn said that the Superintendent started to tell him about customer service. He then told the SOP that it's better if he "deal" with Terry. The Superintendent went to where Gibson was seated, and Gibson asked him how many pounds he wanted. He said he then "calmly" asked James if that wasn't the same thing he had asked him, instead of what the prosecution was claiming he had said. Soleyn said he didn't say anything else and went in the back. Gibson later came to speak to him, he claimed, and told him that if he said anything to the SOP, to apologize. Soleyn went outside and apologized "for whosever he think I did say". According to the defendant, James told him he was disrespectful.
An officer gave evidence that when the two came to the police station, Soleyn was behaving aggressively.
Gibson, in his evidence, claimed not to hear when the obscene language was said. In the end, the defendant was convicted of the offence, which earned him a criminal record.
Senior Magistrate Rickie Burnett commented that it was clear to him that the defendant has a weakness in how he responds to people and he did admit that that is how he is, namely "a bit on the rough side."
However, he advised the young man that when customers come in they expect a certain level of conduct and that he fell short of what was expected of him. He told him that it may be his personality but when he is in the business of serving people, he should be polite.
He asked the 21-year-old to apologize to the Superintendent in the courtroom.
"I'm sorry for my attitude, my language to you. I ask you to forgive me for disrespecting you," Soleyn noted.
Burnett noted that he would not ask if the SOP forgives him, as he had an experience where an Inspector did not accept an apology in his court before.
"He's older than you and I believe that he would have accepted your apology but for this purpose I'm going to place you on a bond for three months," he stated.
The bond is in the sum of $250, for three months. If he breaches the bond, Soleyn must pay the money forthwith or spend 14 days in prison.