Posted on
PM Gonsalves answers call and rings the bell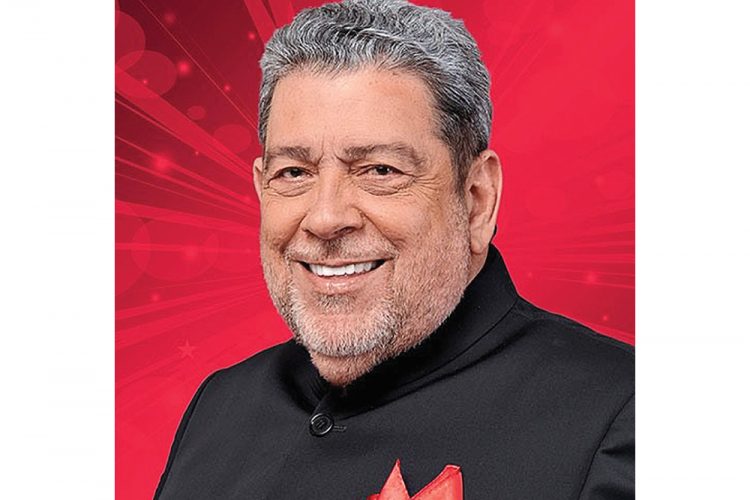 Vincentians will go to the polls Thursday, November 5, four months earlier than constitutionally due.
Prime Minister Dr Ralph Gonsalves 'rang the bell' Thursday night during a virtual public meeting of the Unity Labour Party (ULP).
Gonsalves is hoping for the fifth consecutive victory of his political party, which won eight of the 15 seats during their last outing at the polls in 2015. The party first came to power on March 28, 2001.
The ULP will come up against the New Democratic Party, which is being led into the general elections for the first time by lawyer Dr Godwin Friday, who took over leadership from economist Arnhim Eustace in November 2016.
The November date is a departure for Gonsalves, who for all the other general elections over which he had control, chose dates in December – December 7, 2005, December 13, 2010, December 9, 2015.
Explaining how he chose the date this time, the political leader said that in December 2015, voters elected the candidates of the ULP under his leadership to form the government of SVG for the fourth successive term.
He said that in the upcoming general elections, the ULP is seeking re-election for a fifth term, "five in a row", so the time has come for voters to go back to the polls to refresh the mandate for a further five years.
Gonsalves said he sought confirmation on the election date, "with the prayerful plea, 'speak Lord your servant Ralph is listening'. I report tonight to the people of St Vincent and the Grenadines I have received such a confirmation."
He recalled that in several speeches, he quoted from Deuteronomy, the fifth book of the Bible, "five in a row".
"I quoted Moses, God's anointed prophet and liberator of the Hebrew people in Chapter 11 verse 5, 'it was not your children who saw what he did for you in the desert until you arrive at this place'", Gonsalves said.
"SVG has been a metaphoric desert in March 2001 and we have come to a far better place, in far better condition, a transformed condition, and as Moses emphasized, 'it was your own eyes that saw all the great things that the Lord has done'".
"The 11th chapter of Deuteronomy represents for me now, circumstances, the 11th month of the year, November. The 5th verse is the 5th day," Gonsalves said.
"I have served you with immense caring dedication, commitment hard and smart work and above all with a profound love for my country, our people and our Caribbean civilization," Gonsalves noted during his address.
Encouraging persons to vote for the ULP, he said voters should examine a candidate's ideas, vision philosophy and programs.
"You look at his or her record of achievement. You check out his or her commitment to you as a people. You can interrogate his or her professional life to see whether it has been about money grabbing, unconscionable feasting off people or has it been a fair delivery of quality service to clients or customers without any unscrupulous shakedown," Gonsalves said.
He added that a voter should look at a politician's representation of their interest and those of the nation.
"Watch his or her interactions with you and the people of all classes, creeds, ethnicities, rich and poor. Calinago, Garifuna, Black, White, Arab, Chinese or anyone in between.
"You observe his or her seriousness and thoughtfulness in words or deeds about the nation's business," Gonsalves said.
He added that persons should not look for perfection, since no human being is perfect, "but you look at him or her in the totality of all the facts and circumstances.
"You check out the political party to which he or she belongs. Its philosophy and policies, its organization and functioning, its state of unity or disunity, its record, its slate of candidates, its leadership…," Gonsalves said.
"…You rely on your instincts and apply your heart to wisdom. Above all make sure that the representative or political leader truly loves you," Gonsalves said.
Parliament will be dissolved today, Friday October 9, while Nomination Day is Tuesday, October 20.