Posted on
West Kingstown MP threatens to break down shop at school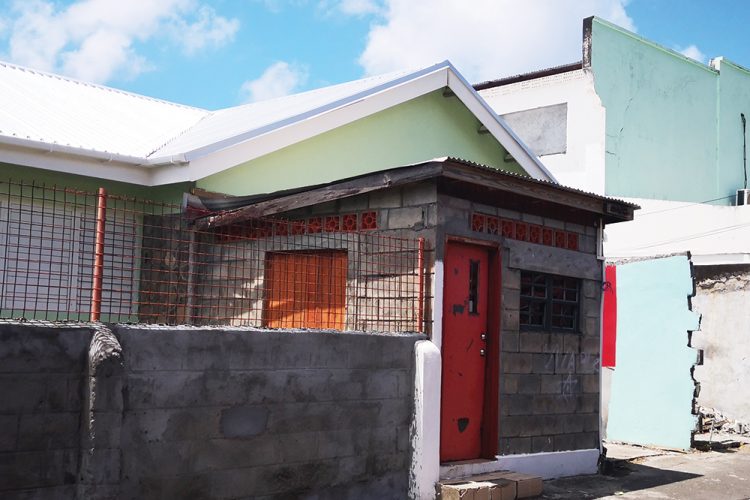 Daniel Cummings, the parliamentary representative for West Kingstown says he will destroy a shop attached to the Kingstown Government School, should the New Democratic Party (NDP) form government.
Cummings was speaking at a virtual rally of his party on September 17 when he noted that the school, which is located in Stoney Grounds, was prone to heat and poor air circulation because of three shops that had been built onto its structure.
He added that despite a recent $2 million facelift to the school, the current administration chose to remove only two of those three shops.
"You know why they haven't touched that shop? One of their supporters own it. One of their supporters insist it mustn't be broken. Could you imagine that? Parents, teachers, students are not as important as somebody who has no right to be there, whose only claim to fame is a strong supporter of the ULP," the West Kingstown representative said.
Cummings told supporters at the rally that this was representative of the kind of government that needed to be replaced and students and teachers must be able to enjoy the environment that they learn and work in.
He also issued a challenge to the government to destroy the third shop.
"…Knock it down because when we get there, I myself go knock it down. I telling you. I, myself go go there and knock it down because you can't put the rights of the children ahead of one individual for party politics," Cummings said.
The NDP candidate said his party would not put up with any nonsense, whether from its own supporters or otherwise, as it is imperative that people do the right thing.
"We cannot for 20 years complain about the wrongs of this regime and go there and allow the same things to continue. We must start anew. We must build our country with all of us going forward," he said.