Posted on
Man shot dead in Richland Park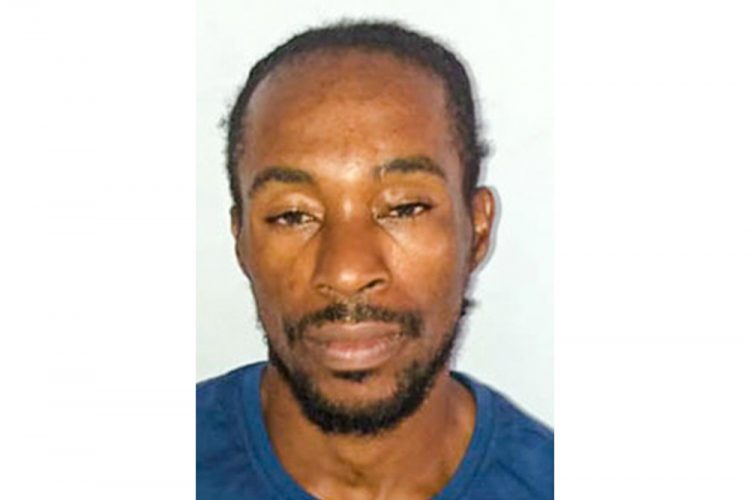 Last week, this country recorded its 14th murder for 2019 with the shooting death of Roniel Bobb, a 32-year-old labourer of Richland Park.
Bobb was shot at about 8:33 p.m. on Thursday, September 12.
His body was discovered at Richland Park in a pool of blood with a gunshot wound and he was later pronounced dead on the scene by the District Medical Officer (DMO).
A post-mortem examination is expected to be carried out on the body.
Bobb shot to notoriety back in March when local lawyer Grant Connell desribed him as a "two foot rodent". Bobb had pleaded guilty at the Georgetown Magistrate's Court that on Wednesday, March 13, at around 4:30 p.m., he stole 150 oranges from Connell's farm at Congo Valley. He was fined EC$1,200, but ended up being sent to prison for six months for giving police the false name 'Travis Davis', when he was taken into custody for questioning about the oranges.
Bobb's shooting was the third for the week, as on Monday, September 9, around 8 p.m., Tevin Williams, 22, a Rockies resident, was shot and killed in Kingstown in vicinity of ACE, while on Thursday, September 12, an autopsy revealed that Dorsetshire Hill farmer Garfield "Yabba" Mofford, 50, died of multiple chop wounds.
Mofford's body was found in a field he farms wrapped in a sheet on Wednesday morning, September 11.
Persons with information on any of these crimes are asked to contact the Assistant Commissioner of Police (ACP) in charge of Crimes Richard Browne at 1784-456-1339 or the officer in-charge of the South-Central Division at 1784-458-4200.
Persons can also contact any police station/officer they are comfortable with.
[Corrected at 3:27pm on 17/09/2019 to reflect the victim's true age]