Posted on
'Wetty Beatz' crowned Europe United Kingdom Soca Monarch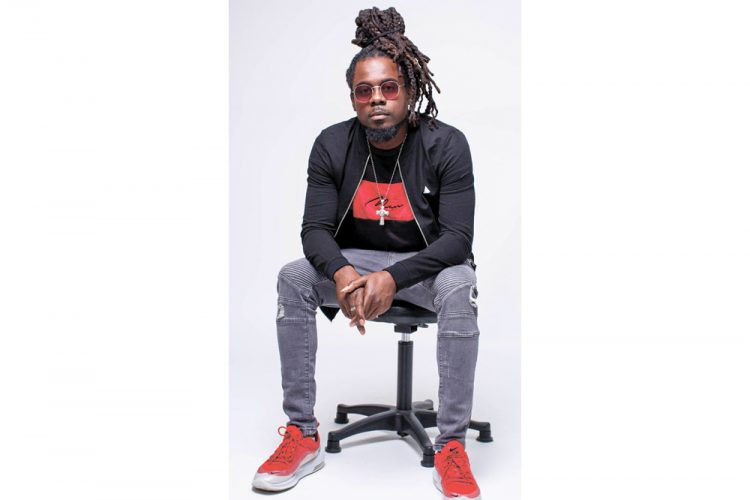 A Vincentian-born producer and soca artiste has been crowned Europe and the United Kingdom's Soca Monarch.
Phillip "Wetty Beatz" Bastien emerged victorious from a group of 12 other artistes who took part in the Europe United Kingdom Soca Monarch (EUKSM) competition last Friday in England.
"It feels great to win and it's a plus for my career outside of SVG," Wetty Beatz told SEARCHLIGHT two days after his win.
Bastien, who was born and raised on the Grenadine island of Union Island, said has been performing since he was five and this led him to produce his first song at 12 years old.
The artiste currently resides in France, where he also pursued a degree in Sound Engineering.
And last Friday, he represented that European country when he competed in the EUKSM with his 2019 soca release, 'Syé pa mélé'.
"Syé pa mélé was created when a bouyon inspiration hit me at a late night…I started the beat," Bastien explained. "I had that 'syé' in my head, which is a French creole word so I asked my good friend, DJ Mack who has creole roots what was a good line that would put 'syé' into context…he said 'pa mélé', and all together, it means 'just do you or do not care about what others think'."
Wetty Beatz, who is known to be one of the writers behind Skinny Fabulous' 'Watch Thing' and Olatunji's 'Oh yay' said that it took him approximately seven hours to write and produce his winning song.
On show night, Bastien emerged on stage wearing a red tuxedo suit with blue accents and a white shirt, representative of the French flag. He was accompanied by two back up dancers in fringed outfits.
The artiste was a ball of energy as he moved from one end of the stage to another before bursting into a freestyle midway through his performance and jumping into the crowd at the end.
For winning the competition, he received among other prizes, £1500, access to a UK competition for unsigned artistes and the chance to perform as a guest artiste at the Tobago Soca Monarch competition next year.
Kirth Noel, Bastien's manager is also excited about the win.
The manager said that the team prepared for the competition for about two months, while giving serious consideration to the song choice and production of the performance.
He said that he suggested the competition to Wetty Beatz as a way of making his mark on the soca scene in Europe and the UK. And he believes that this win will serve as a catalyst in propelling Bastien's career as an artiste.
"He's very well known as a producer, we have a lot of people getting in touch but we really want to start doing a lot more shows so this will definitely be a feather in our cap in terms of…getting people to feel more confident in booking him as an artiste," Noel said.
The manager said that Wetty Beatz and his team have their eyes on trying to enter the upcoming International Soca Monarch competition in Trinidad.
Lancelot "Madskull" Gloster, another Vincentian who currently resides in the UK, placed third at last Friday's competition. Other artistes in the competition represented Holland and the UK.